Kristen Stewart And Robert Pattinson Back Together? Reports Say The 'Twilight' Couple Has Reunited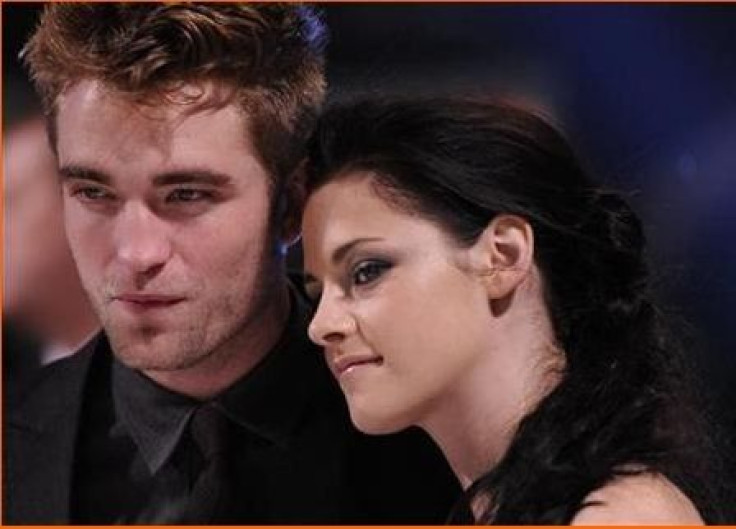 Our long global nightmare is over. "Twilight" stars and tabloid favorites Kristen Stewart and Robert Pattinson have reconciled, and the couple is getting back together, according to the Sun.
"They pretty much decided they couldn't live without each other," a source told the Sun. "Kristen poured her heart out to Robert and told him it was a one-off and a mistake. ... Rob sees it as Kristen made a really stupid mistake. After a lot of long tearful taks, they've worked it out. Rob can see how truly sorry Kristen is and has totally forgiven her."
The report also speculated that Stewart's father may have contacted Pattinson and personally asked the actor to give his daughter another chance. Since the couple broke up, Pattinson placed the home they shared together on the market and has been staying with friend Reese Witherspoon. It is believed Stewart went to Witherspoon's home and begged Pattinson for his forgiveness, something "Twilight" fans will be thrilled to hear.
This story comes on the heels of a Perez Hilton post that Pattinson wasn't interested in dating anyone else, although there was no mention of rekindling the flame with Stewart. Still, she has reportedly been "clinging to hope" that Pattinson would be willing to take her back.
As badly as Stewart has yearned for Pattinson's forgiveness, another recent update claimed that fellow "Twilight" star Taylor Lautner has been supporting them both.
"Kristen is still extremely fragile. She is not sure who she can trust, so she is leaning on just a few of her closest friends. One of those friends is Taylor Lautner. He has been by her side every step of the way, offering his support and unconditional love," a source told ZeeNews.com.
Pattinson' and Stewart's reunion comes right in time for the launch of the press tour they will go on for the next "Twilight" installment, "The Twilight Saga: Breaking Dawn -- Part 2," which is scheduled to be in theaters Nov. 16.
The actress was recently photographed at the Los Angeles airport wearing Pattinson's old clothing en route to the Toronto premiere of her new film "On the Road."
Stewart told reporters that she and Pattinson were "totally fine," according to the New York Daily News.
Stewart has been a favorite target of the paparazzi since she was photographed kissing and cuddling with her "Snow White and the Huntsman" director, Rupert Sanders, this summer. After the pictures were published, both Stewart and Sanders -- who had a wife and young children -- issue public apologies. Throughout it all, Stewart has consistently affirmed that Pattinson was her primary concern.
© Copyright IBTimes 2023. All rights reserved.