Kristen Stewart, Girlfriend Stella Maxwell Crash Same-Sex Wedding In Canada: See Photo!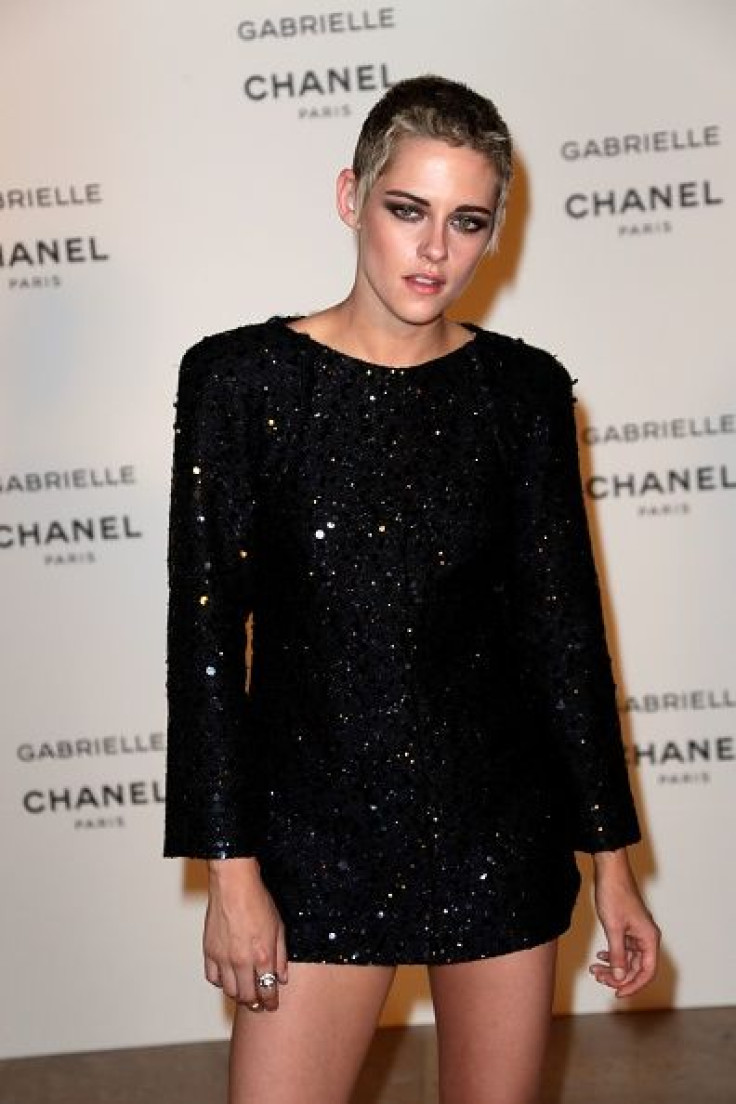 Kristen Stewart practiced the great celebrity tradition of crashing weddings this weekend.
Stewart and supermodel girlfriend Stella Maxwell were in Winnipeg over the weekend and stopped by Pizzeria Gusto for a meal. When the "Twilight" star and Maxwell found out that Kirsten and Kayleigh Jennings were celebrating their nuptials there, they decided to have the restaurant's owner ask the brides if they could join the reception for a few drinks, CBS News reported.
Kayleigh said that they treated the 27-year-old actress and Maxwell just like any other guest at their party. "I told Kir, 'Hey, let's just treat them as random guests. Let's just treat them with kindness — southern hospitality. Winnipeg hospitality,'" Kayleigh said.
Kirsten, who had not been aware that Stewart was an actress prior to this, said she encouraged them to mingle. "They looked just like two normal girls. They look a little Hollywood, but if we didn't know who they were, I don't know if I would have known. We said 'Hey, you know. Come on and meet your guests and, you know, don't segregate yourselves. Come and party,'" she recalled.
READ: Did Kristen Stewart really move in with Stella Maxwell five months after they started dating?
Karli Elizabeth Colpitts, who DJ-ed at the couple's reception, shared a photo from the celebration on her Instagram. The snapshot showed Stewart embracing the two brides, while other party guests posed for the camera behind them. "Dj'ed the MOST fun wedding for these incredible woman (sic) last night and had an unplanned guest show up to dance with us at the end of the night," she wrote in the caption. "Apparently Kristen Stewart loves Beastie boys!"
Meanwhile, Stewart is also enjoying a great relationship with her Victoria's Secret model girlfriend. The couple has reportedly even started living together just five months since they started dating. "They have moved in together," an insider close to Maxwell told Us Weekly in May.
According to the source, Maxwell still has her New York City apartment, but she "spends all of her time" these days at Stewart's four-bedroom home in Los Feliz, Los Angeles.
READ: Kristen Stewart shows off toned figure while filming "Underwater"
If they're not spending time together in their homes, the two are traveling. In April 14, Stewart and Maxwell hung out with some of their pals at the artist's compound backstage at the Coachella Valley Music and Arts Festival. A few days later, the model visited Stewart at the set of her 2018 movie "Underwater" in New Orleans.
"They're both so busy with work, but try to be together when they can," said the source close to Maxwell.
© Copyright IBTimes 2023. All rights reserved.