Kristen Stewart Opens Up About Playing Princess Diana: 'A Really Meditative Project'
KEY POINTS
Kristen Stewart reveals the upcoming project in which she plays Princess Diana is a "meditative" one
Stewart says she now feels "protective" of Princess Diana
Directed by Pablo Larraín, "Spencer" is scheduled to hit theaters in 2021
Kristen Stewart recently opened up about how she is preparing to play the late Princess Diana in the upcoming biopic, "Spencer."
Speaking in an interview with Entertainment Tonight, the 30-year-old actress described the movie, which will focus on three crucial days in the life of the former Princess of Wales, as a "meditative project" with an "emotionally-packed story."
"There are so many perspectives of her and of her story, it's just not a black and white thing and it's a very slippery, really emotionally-packed story for a lot of people," Stewart shared.
"Spencer" will tell the story of the weekend that made the relationship between Diana and Prince Charles worse and led to the end of their marriage.
The "Twilight" actress also spoke about Princess Diana and the pressure of taking on such a role when she recently appeared on "Jimmy Kimmel Live." While discussing the movie, Stewart said that it is hard for anyone not to be "protective" of the late princess since she was so young when she passed away after a car crash in 1997.
When host Jimmy Kimmel described Princess Diana as "one of the most beloved figures in the history of the world," Stewart said that she feels the "same way about her."
"I feel sort of the same way about her. It happened really quickly. I didn't grow up with her maybe in the same way. I was really young when she passed away. I remember the flowers and I didn't what was going on. But now, it's hard not to feel protective of her," Stewart said during the interview.
The actress also said that the movie is a "poetic" rendition of a tumultuous time between the couple.
"['Spencer']takes place over three days, and it's this really poetic, internal imagining of what that might have felt like, rather than giving new information," Stewart told Kimmel.
The "Charlie's Angels" star is currently riding high on the success of her latest movie, "Happiest Season." The show tells the story of a young woman named Harper (Mackenzie Davis) and her girlfriend Abby (Stewart) who are in a happy relationship. Abby agrees to join Harper's family on a trip home to her parents and decides to propose to her in front of her family.
However, things take a turn when Abby finds out that Harper hasn't come out to her parents.
The romantic comedy film currently has a score of 86% on the review site Rotten Tomatoes.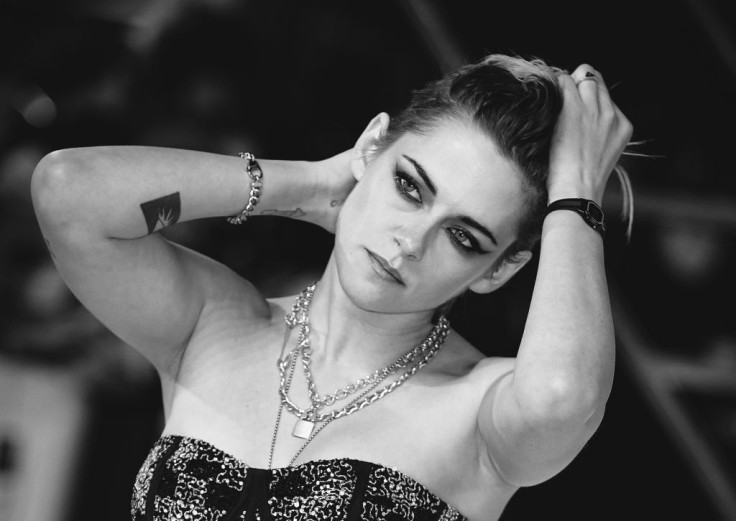 © Copyright IBTimes 2023. All rights reserved.
FOLLOW MORE IBT NEWS ON THE BELOW CHANNELS