Kylie Jenner-Blac Chyna Feud Update: Tyga's Baby Mama Furious After 'Stimulated' Rapper Calls Jenner 'Future Wife'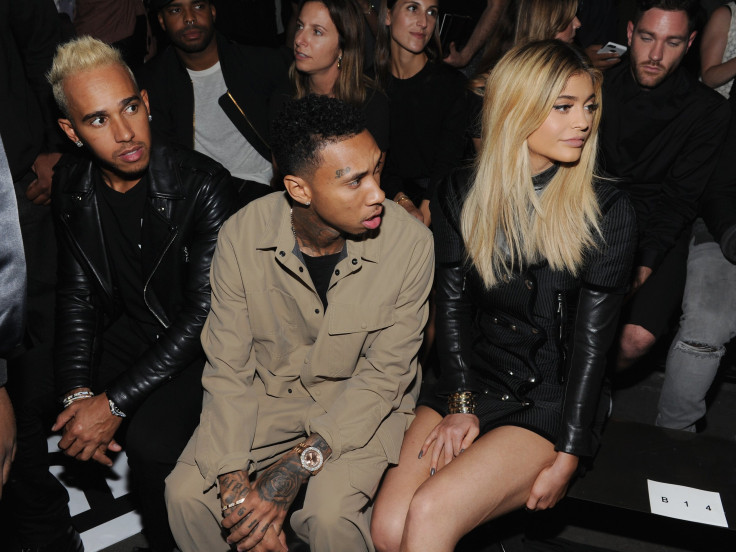 Despite troubles in their relationship, Tyga reportedly called Kylie Jenner his "future wife" and vowed to cut all ties with his former partner Blac Chyna. The couple has been facing troubles in their relationship and even went through a brief breakup last month.
"He sent Blac this long text, saying he no longer wants to have communication. He told her that his future wife doesn't approve of their relationship," a source told Hollywood Life. "He explained to Blac that he will no longer discuss his relationship with Kylie to her and said that a nanny will now be in charge of transferring King between them."
Tyga reportedly took the decision of ending all relations with Chyna to please the 18-year-old Jenner who has been supposedly keeping distance from the "Stimulated" rapper. The move has reportedly annoyed Chyna who may avenge the rapper's move.
"Blac Chyna's not in a good mood. She wanted to spend Christmas with Tyga and King, the three of them together, but he's not up for it," a source told Hollywood Life in another report Wednesday. "Tyga ended the text by telling Blac that there's no need to text back, and that what he said is final. Obviously, Blac was p----- off and blew up his phone, but he didn't pick up or respond back to her array of texts. Blac's not done. She doesn't think it's cool for Tyga to say the things he did over a text. She's not done and will have the last word."
Hollywood Life reported earlier that the "Keeping Up With the Kardashians" star had completely shut Tyga out after Thanksgiving. But, Tyga has been sending gifts to Jenner, grabbing her attention again, the report added. On Monday, Jenner posted a video on Snapchat showing a montage of photos -- where the two were seen getting close -- that appeared as a screensaver on her TV.
Tyga has a 3-year-old son with Chyna who has been feuding with Jenner ever since they started dating. Both Tyga's ladyloves have taken several digs at each other on social media fueling the feud between them.
© Copyright IBTimes 2023. All rights reserved.