Kylie Jenner Plastic Surgery Rumors: Instagram Pictures Lead Netizens To Accuse Her Of Breast Implants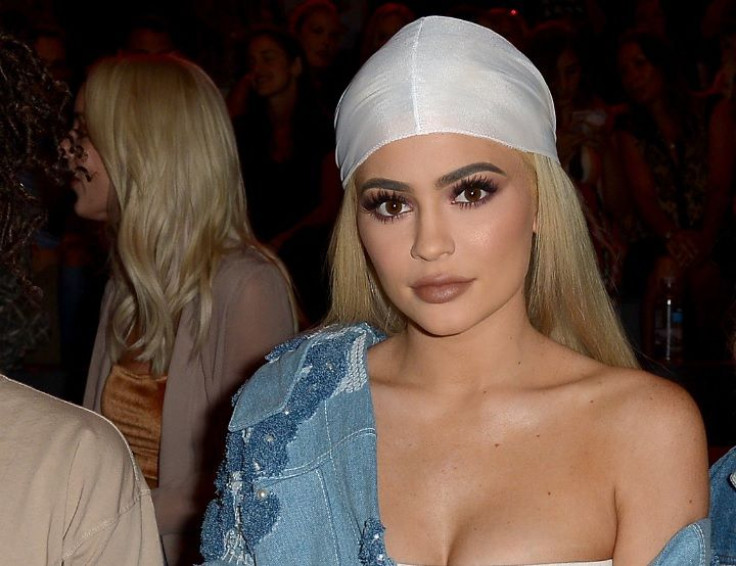 "Keeping Up With the Kardashians" star Kylie Jenner was accused of getting a breast augmentation after Tuesday's pictures were posted to Instagram. The star previously denied plastic surgery rumors. The only thing she admitted to was lip injections.
Jenner didn't caption any of her pictures. Her posts were liked nearly 2 million times by her 81.4 million followers.
Over the summer, Jenner, 19, slammed accusations she went under the knife. She blamed her inflated chest on "that time of the month" and took to Twitter Aug. 26 to dismantle the gossip. "They will deflate soon. And it will be a sad, sad day," she tweeted. "Do u want to feel them to validate?" She ended the thread with, "Okay enough boob talk lmao."
She originally denied using lip fillers, before eventually coming clean May 2015. "I have had temporary lip fillers," she said on Snapchat at the time. "It's just something that I wanted to do."
Jenner eventually admitted to the fillers because sister Khloé Kardashian told her to "cop to it" on a May 2015 episode of "Keeping Up With the Kardashians." "If you avoid the question, you're going to look like a liar," her sister warned
"I don't think there is anything wrong with that," Kardashian added. "I think if you've done something though, it is right to cop up to it."
When Jenner wasn't ready to talk about her infamous pout, her publicist told The Daily Mail the rumors were "not true" and "so ridiculous" in March 2014. "These plastic surgery rumors hurt my feelings to be honest and are kinda insulting," she wrote on Twitter a month before her publicist's statement. "Just in case anyone forgot... I'm 16."
Follow me on Twitter @mariamzzarella
© Copyright IBTimes 2023. All rights reserved.