Kylie Jenner, Travis Scott Breakup Shocker: Couple Struggled To Make Relationship Work
In a shocking turn of events, Kylie Jenner and baby daddy Travis Scott have broken up. And the reason, according to sources, has to do with how they struggled to make their relationship work.
On Tuesday, TMZ broke the news that Forbes' youngest self-made billionaire is once again single after splitting from the rapper-record producer and father of her daughter, Stormi.
Sources close to the couple disclosed to the tabloid news outlet that Kylie and Travis did try to keep their romance going, but things didn't just work out for them. Therefore, they decided to just part ways — at least for now.
The last time that Caitlyn and Kris Jenner's youngest daughter was seen with her beau was when Scott's "Look Mom, I Can Fly" documentary premiered in Santa Monica on Aug. 27. Since then the two of them haven't been spotted together in public.
The "Keeping Up With the Kardashians" star, who has a huge presence on social media thanks mainly to her 147 million followers on Instagram, may have also dropped a subtle hint about their rocky relationship, seeing that the last time she posted anything related to Travis was on Sept. 10.
Another big clue that they have parted ways came when Kylie attended Justin and Hailey Bieber's second wedding in South Carolina this past weekend with Stormi and without her baby daddy.
Jenner and Scott have been together since April 2017. The pair welcomed their daughter on Feb. 1, 2018. Their breakup came as a total shock since they were very inseparable over the summer, and both of them have been very supportive of each other's endeavors.
According to sources, this is actually not the first time that Kylie and Travis took a break from their relationship. But compared to their previous cool-off period, this one seems more serious. They managed to work things out in the past. Moving forward, they have reportedly agreed to continue co-parenting Stormi.
Earlier this year, the couple made a lot of buzz online after Jenner accused Scott of cheating on her. The "Butterfly Effect" hitmaker quickly denied the allegation, and he even postponed his Astroworld concert in Buffalo to sort out things and win back the beauty mogul's trust.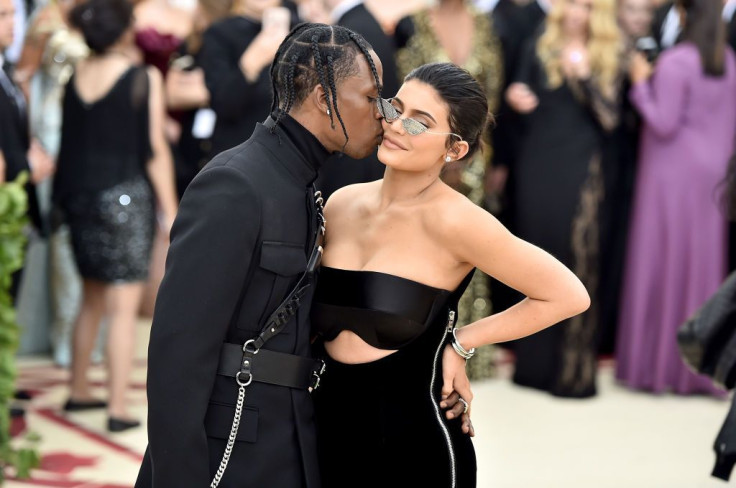 © Copyright IBTimes 2023. All rights reserved.