Kylie Jenner, Travis Scott Spotted Together At Disney World With Daughter
KEY POINTS
Kylie Jenenr and Travis Scott went to Disney World
They were celebrating their daughter Stormi's birthday early
Stormi's second birthday is next week
Kylie Jenner and Travis Scott reunited recently just ahead of their daughter Stormi's second birthday. The two celebrities were spotted in Disney World together.
Kylie and Scott decided to celebrate their daughter's birthday by heading to the Disney World park in Orlando, Florida. They were accompanied by Kris Jenner, Kourtney Kardashian, North West, Penelope Disick and Corey Gamble.
An eyewitness who saw the celebrities told E! News that they "seemed to be having fun and looked pretty carefree." They were reportedly seen standing in line for "The Little Mermaid: Ariel's Undersea Adventure" ride, and Kylie was showing Ariel to Stormi.
Some of the pictures of the celebrity group that have been posted on TMZ show Kylie and Stormi on Peter Pan's Flight ride. Sources told the media outlet that the outing was an early birthday celebration for the billionaire's daughter.
Scott reportedly kept a low profile during the outing. He wore a jacket and a sweatshirt. The singer split from Jenner back in October last year, but according to ET Online the two celebrities have decided to spend the holidays and big events together for the sake of their daughter.
A source told ET Online that although Scott and Jenner have split, they are still on good terms. Stormi is the main priority for the two of them.
Jenner and Scott have been spending time together and have even been "flirty." However, the insider explained that they haven't gotten back together. Family and friends are apparently hoping that the billionaire and her ex will be able to work it out.
Stormi's second birthday will be in next week. There are no details about what the birthday party will be like.
To mark her daughter's birthday, Jenner is planning to launch a new line of products that is dedicated to Stormi. The makeup mogul previously teased the theme of the new line of products will be butterflies.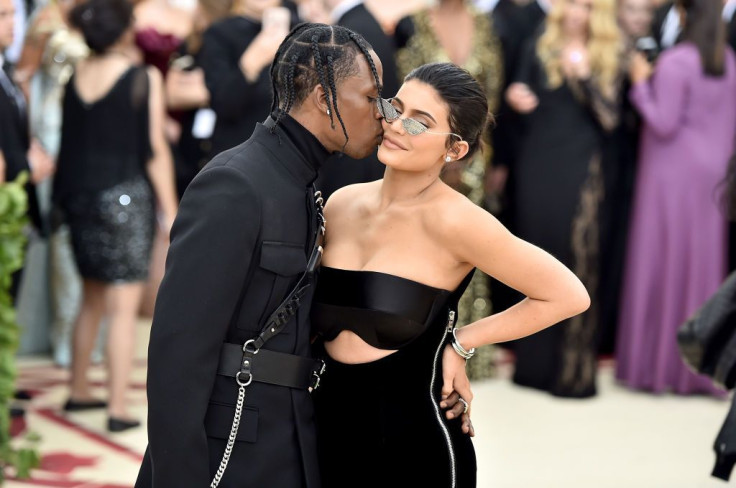 © Copyright IBTimes 2023. All rights reserved.