Kylie Jenner And Travis Scott's Daughter Has Started Saying Her First Words
Kylie Jenner and Travis Scott's daughter Stormi has started saying her first words. The 17-month-old toddler can say words like "hi" and "bye," and the rapper shared a cute video of his daughter saying the words on social media.
Stormi appears to be spending time with her dad while Jenner is busy with promoting her Kylie Skin products in Turks and Caicos. The rapper shared a video of his daughter trying to imitate him when he says words like "all done."
Scott and Jenner's daughter can't quite say "all done," but she doesn't mind repeating the words after her dad. The toddler manages to say words like hi and bye easily when her dad asks her to say them.
Scott appears to be in a car, taking his daughter home after finishing up some work. The father-daughter both seem very happy in each other's company, as they both can't stop smiling while looking at the camera.
"Us vs the globe," Scott wrote in the post. While the rapper may feel like he can take on the world with his daughter by his side, he only has love to share with everyone. He has been travelling extensively to grow in his music career, and the singer shared a photo of him carrying his bags at an airport.
Stormi has been showing off her ability to speak since November last year, US Weekly reported. Back then, Jenner tried to teach her daughter the names of some of the products from her Kylie Skin company. She wanted her daughter to be able to repeat the names of her brands, but the toddler only said "Dada!" and laughed.
Jenner has been busy with her work, but always makes time for her daughter. The billionaire recently shared a picture of Stormi and her wearing matching clothes at a resort.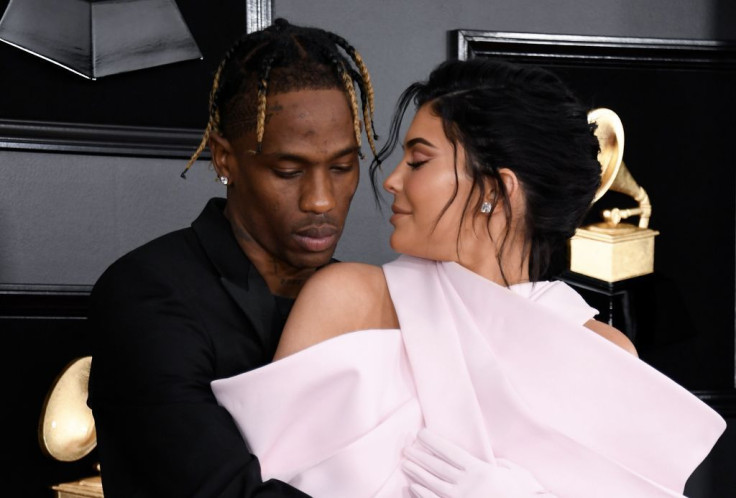 © Copyright IBTimes 2023. All rights reserved.