Kylie Jenner And Tyga Are Still Dating, But 'Tyga Moved Out'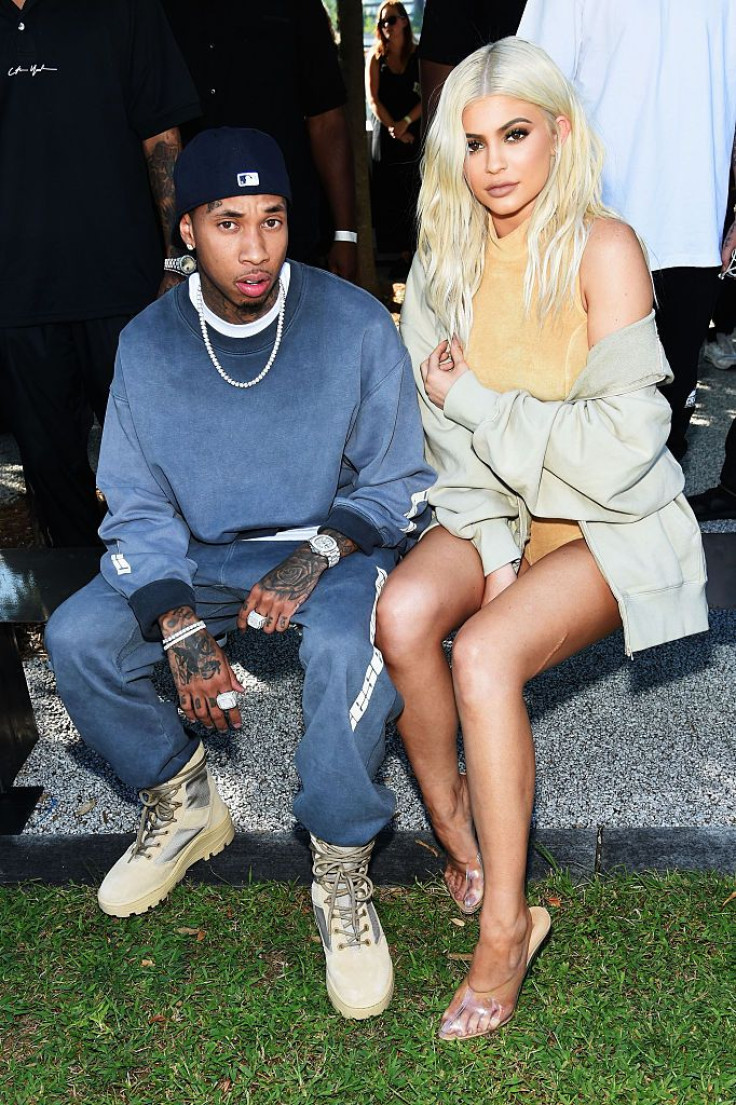 Given their history of breaking up and getting back together, recent rumors of Kylie Jenner and Tyga's split did not really shock fans. However, many are still confused whether they have really parted ways, are simply taking a break or are still together.
An insider told Us Weekly that they are still together, although the rapper, 27, has decided to move out of Jenner's $6 million Hidden Hills, California mansion. "Tyga moved out," a Jenner source said. "Tyga feels he's been belittled on the show."
READ: Tyga cheated on Kylie Jenner with Demi Rose Mawby?
Another added: "They're not broken up. They're just not spending as much time together."
Given that Tyga is Jenner's first true love, the sources insist that she is not going to let him go anytime soon. "Tyga does really make Kylie happy, and when they break up it makes Kylie super sad," the insider continued. "He's her first big love and they still speak every day."
Meanwhile, a different source gave conflicting news to People. This source claimed that they are on a break, although it is temporary since the couple is determined to patch things up. "They tend to take little breaks all the time and then get back together," the insider said. "It's definitely possible they'll work things out again."
The insider also claimed that trust remains a sore issue in their relationship, since Tyga has struggled with a lot of cheating rumors and financial woes over the past few years.
Whatever the case, it might be hard for both Jenner and Tyga to reconcile since witnesses told E! News that the rapper moved into a new home in Hollywood Hills last week, and he's "been partying and having people over every night."
When Tyga enjoyed a fun night at the newest Los Angeles hotspot, Avenue Nightclub, Jenner was also nowhere to be seen. Tyga was later spotted at his go-to nightclub 1Oak in L.A. flying solo, before he hopped on a plane to Las Vegas on Sunday to kick off his Daylight Beach Club residency and the launch of Lit Sundays.
© Copyright IBTimes 2023. All rights reserved.