Kylie Jenner Shows Support For Tyga Amid Breakup Rumors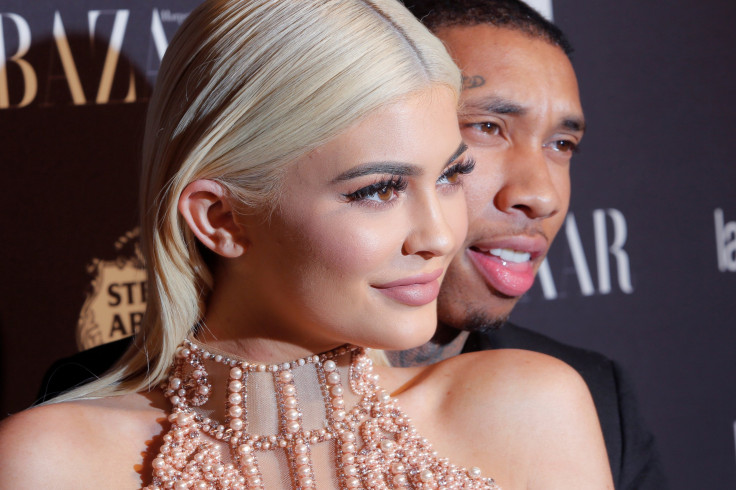 If rumors about Kylie Jenner and Tyga's breakup are true, the reality star isn't letting the end of the relationship affect her love for his music. Following reports that the two had split, Jenner took to Snapchat to post a video of herself dancing and singing along to Tyga's newest song, "Act Ghetto."
In the nine-second clip, Kylie can be seen dancing to the song which features the lyrics, "She wanna stunt like Rihanna / Cut her hair, tat her body, keep it thug in her life, this why I always keep her by me." Elsewhere in the song, Tyga mentions Kylie, rapping, "Gettin' checks like Kylie."
The couple, who are usually seen together in public, have not been spotted out since mid-March. According to E! News, the 27-year-old rapper has recently moved to a new house in the Hollywood Hills where he has been "partying and having people over every night."
If the couple has split, it wouldn't be the first time. In 2015, Kylie and Tyga took some time off but eventually got back together. "Kylie wants time to just be by herself and do her," a source told E! News at the time. "Tyga is not giving up as that's his one and only lady."
Throughout their relationship, the two have had issues surrounding them, mostly due to the age difference. Tyga reportedly began dating the now 19-year-old Jenner when she was just 17 years old.
"It's almost like, the devil keeps trying to tell me something to not follow God, just let God do what he wanna do," Tyga told a radio station in 2016 about his relationship with Kylie. "So, I don't really know how to speak on that because it's just something I have to deal with. A lot of things in life, you just gotta deal with it as it comes."
© Copyright IBTimes 2023. All rights reserved.