Kylie Jenner-Tyga Cheating Update: Why Kourtney Kardashian Reportedly Went To 2016 Golden Globes Afterparty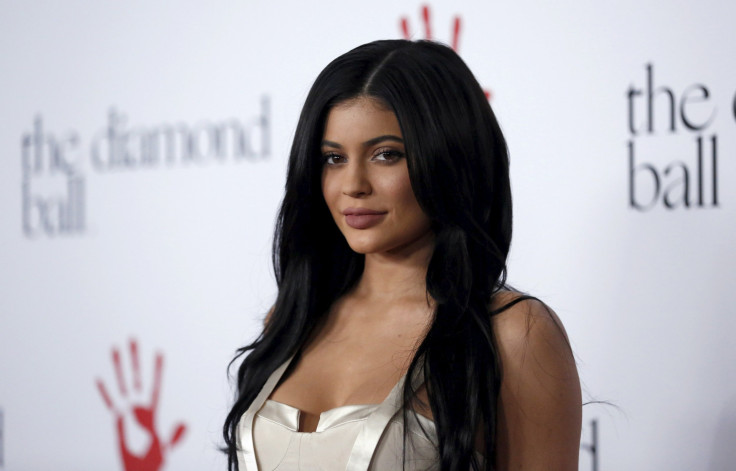 "Keeping Up With the Kardashians" stars Kylie Jenner and Kourtney Kardashian glammed up for a Golden Globes afterparty Sunday, but the eldest Kardashian sister wasn't Jenner's first choice, Radar Online wrote in an exclusive report Monday. She would rather have taken her boyfriend, "Stimulated" rapper Tyga, but the two haven't been on good terms since his cheating scandal with a Brazilian model Annalu Cardoso erupted last week.
Kardashian is no stranger to being cheated on. She and her longtime boyfriend Scott Disick called it quits after he was photographed with another woman over Fourth of July weekend. "Kourtney has taken Kylie under her wing recently because no one in that family knows how to handle a bad-news boyfriend more than Kourtney does. She will help her get through this," an insider said.
Kardashian, 37, has helped her little sister through the rough patch. "Kourtney has been a huge source of support for Kylie," the source revealed.
Tyga was originally supposed to be there, but Jenner, 18, ditched him after the cheating accusations. "She told him that she needed a break to think things over," the insider said.
As to whether they're still officially together, even Khloé Kardashian is unsure. She told E! Online it's tough for her to keep track of whether Jenner and Tyga are on or off. "I ask Kylie … 'I think you were just somewhere for New Year's with him' and then like one day, they're not together. That's the life of an 18-year-old," she explained. "So I stopped asking her, because it's confusing, and I hate telling people, 'Oh, they broke up,' and then all of a sudden, someone pulls in my driveway and I'm like, 'Oh s---, I thought we were done with this one.'"
Follow me on Twitter @mariamzzarella
© Copyright IBTimes 2023. All rights reserved.