Tyga's Baby Mama Blac Chyna Feels Kylie Jenner 'Deserves To Be Cheated On' After Annalu Cordoso Scandal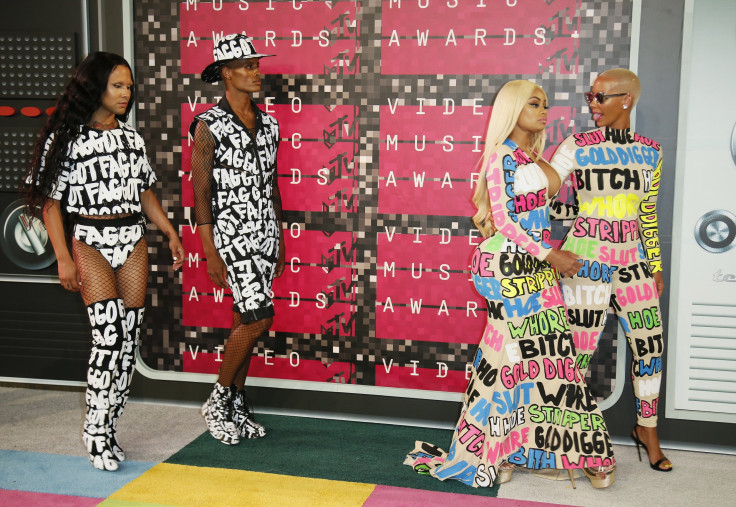 Blac Chyna loves that Tyga cheated on his girlfriend Kylie Jenner with a Brazilian model Annalu Cordoso, and believes that the 18-year-old "Keeping Up with the Kardashians" star deserves it, Hollywood Life reported Friday. A report by Us Weekly on Friday said, citing sources, that Cardoso and the "Stimulated" rapper had some sort of a relationship.
The report from Us Weekly said that the 26-year-old Tyga met Cardoso while shooting for a video and "hit on" her. The report added that he was careful not to get caught and began contacting the 23-year-old model through text messages. He also reportedly asked her to send him pictures of her. While one source told Us Weekly that the Tyga "hooked up" with Cardoso, who also appeared on his reality show "Kingin' With Tyga," another source said they are just platonic friends. The affair between Tyga and Cardoso reportedly ended when Tyga started getting afraid of Jenner finding out.
The latest cheating allegation comes just days after a 14-year-old Molly O'Malia claimed that she received "inappropriate" messages from the rapper. The report about an affair between Malia and Tyga was also reported by Us Weekly, but the teenager held a press conference to deny that she sent any messages to the magazine to use as proof. Malia also said that there were no sexual relations between Tyga and her and she stopped talking to him after he asked for a video chat for the third time.
He has also been said to have cheated with transgender model Mia Isabella and Chyna, with whom he has a three year-old son named King Cairo.
"Blac feels Kylie came between she and Tyga. And now, multiple women are coming between Kylie and Tyga. Kylie deserves to be cheated on. She's a homewrecker with no remorse," a source told Hollywood Life.
The source also said: "Blac's in no way excusing Tyga's behavior," adding: "She thinks it speaks to his character. But she's not feeling sorry that Kylie is being cheated on left and right."
"Blac's said it before, she's thankful she's not in Kylie's shoes because this sort of betrayal hurts to the bone," the source explained, according to Hollywood Life, adding: "Kylie can play with her friends all day long and Instgram and Snap whatever she wants. But Blac knows deep down Kylie's hurting. Blac would never want to kick a dog when she's down…but she wouldn't help her up either."
Tyga's lady-loves have been feuding ever since Jenner and the rapper got together last year. The two have been taking digs at each other on social media for months now.
A report also said Friday that Jenner confronted Cardoso and asked to show proof of Tyga cheating.
"Kylie reached out to this girl and she demanded proof of the affair," an insider told Radar Online, adding: "Kylie always gives Tyga the benefit of the doubt because most of these girls that claim to have slept with him are just wanting to get famous."
© Copyright IBTimes 2023. All rights reserved.