Kylie Jenner-Tyga Update: Khloé Kardashian Opens Up About Couple's Relationship Status Amid Cheating Scandal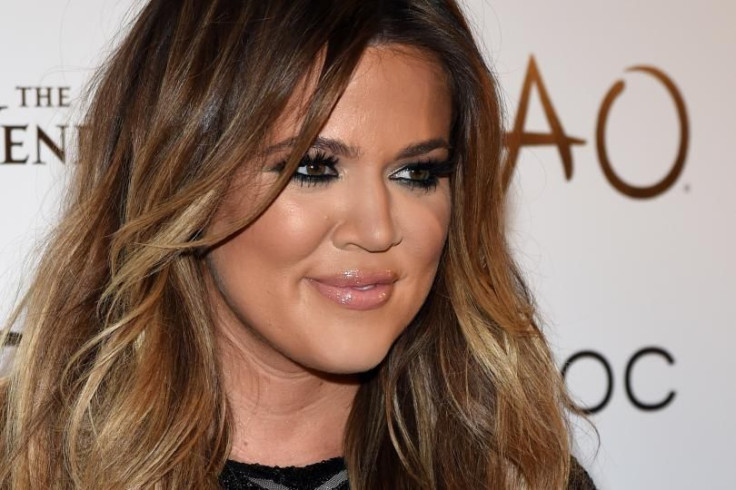 Khloé Kardashian says she has no idea if Kylie Jenner is still dating rapper Tyga. The once lovey-dovey couple hit a few rough patches lately, leaving many people to wonder where their relationship stands.
Speaking with E! Online to promote her new FYI show "Kocktails With Khloé," the 31-year-old said she's tried asking Jenner what's going on with the "Stimulated" rapper.
"I ask Kylie … 'I think you were just somewhere for New Year's with him' and then like one day, they're not together. That's the life of an 18-year-old," she explained. "So I stopped asking her, because it's confusing, and I hate telling people, 'oh, they broke up' and then all of a sudden, someone pulls in my driveway and I'm like, 'oh s---, I thought we were done with this one.'"
The outspoken "Keeping Up With the Kardashians" star suggested that she may need to keep notes on her sisters so she knows who they are and aren't in a relationship with.
According to People magazine, Tyga and Jenner are trying to get through the rapper's cheating scandal. A source said the pair has been bickering a lot but "are still hanging in there."
As previously reported, the 26-year-old rapper and father-of-one has been hit with two alleged cheating scandals lately.
Last week, model and aspiring artist Molly O'Malia, 14, held a press conference dismissing claims that she had a sexual relationship with Tyga. O'Malia did admit that Tyga reached out to her over social media and thought it was because he wanted to help her music career get off the ground.
The teen said she shut down Tyga's advances and stopped communicating with him after she realized that he was supposedly interested in more than just her music.
Shortly after O'Malia's press conference, Brazilian model Annalu Cardoso came forward with allegations that Tyga cheated on Jenner with her after they met on the set of a music video.
© Copyright IBTimes 2023. All rights reserved.