Lady Gaga Not Connected To Bradley Cooper, Irina Shayk Rumored Relationship Troubles
Bradley Cooper and Irina Shayk have been "unhappy" in their relationship for some time now, according to sources close to the couple. There were previous reports that suggested they were fighting over the actor's close relationship with Lady Gaga, but insiders confirm that that is not the source of the current relationship troubles the couple is facing.
Cooper and Shayk aren't planning to break up, but a source close to the couple told Us Weekly that the two celebrities haven't been happy in their relationship for a while. The insider added that they are "not in a great place."
Rumors about trouble between Cooper and Shayk intensified after he had a great chemistry with his "A Star Is Born" actress and singer Gaga during their Oscar performance. However, the source confirmed that the actor's current troubles with his girlfriend have "nothing to do with Gaga." A second source also confirmed that "nothing romantic" happened between Cooper and the singer.
A source told ET Online that the trouble between Cooper and Shayk started even before "A Star is Born" filming started, confirming that Gaga is not the source of their troubles. The two apparently have problems as parents and professionals, but the insider added that the daily speculations about the actor and Gaga were not helping the situation.
According to the source, Cooper and Shayk even considered splitting up, but they decided to postpone the decision because such an announcement at the time of the release of "A Star is Born" was considered bad for the launch. The two have apparently been together to keep up appearances in public.
A source told E! News that Cooper and Shayk have tried spending time apart to see if they are better off apart, but they are not ready to break up because they have a lot invested in each other. The two of them share a daughter, who they both love dearly, and the daughter is keeping them together for now, according to the insider.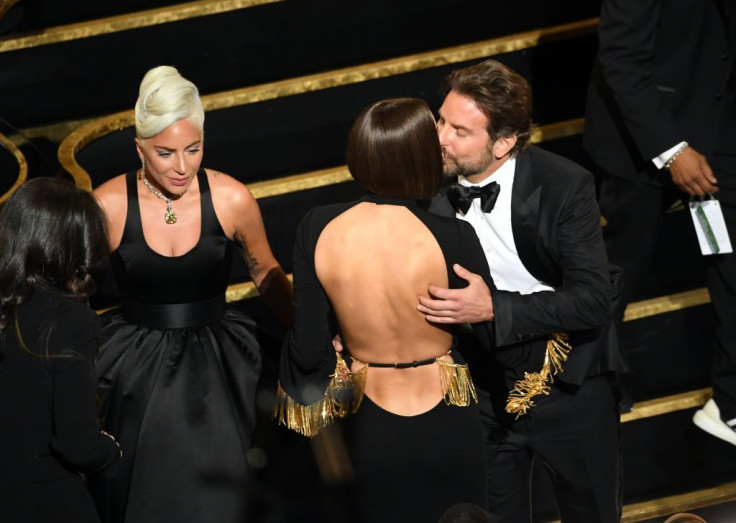 © Copyright IBTimes 2023. All rights reserved.