Lady Gaga Opens Up About Being On 'American Horror Story: Hotel'; Credits Her Co-Stars For Making Her Feel 'As Normal As Possible'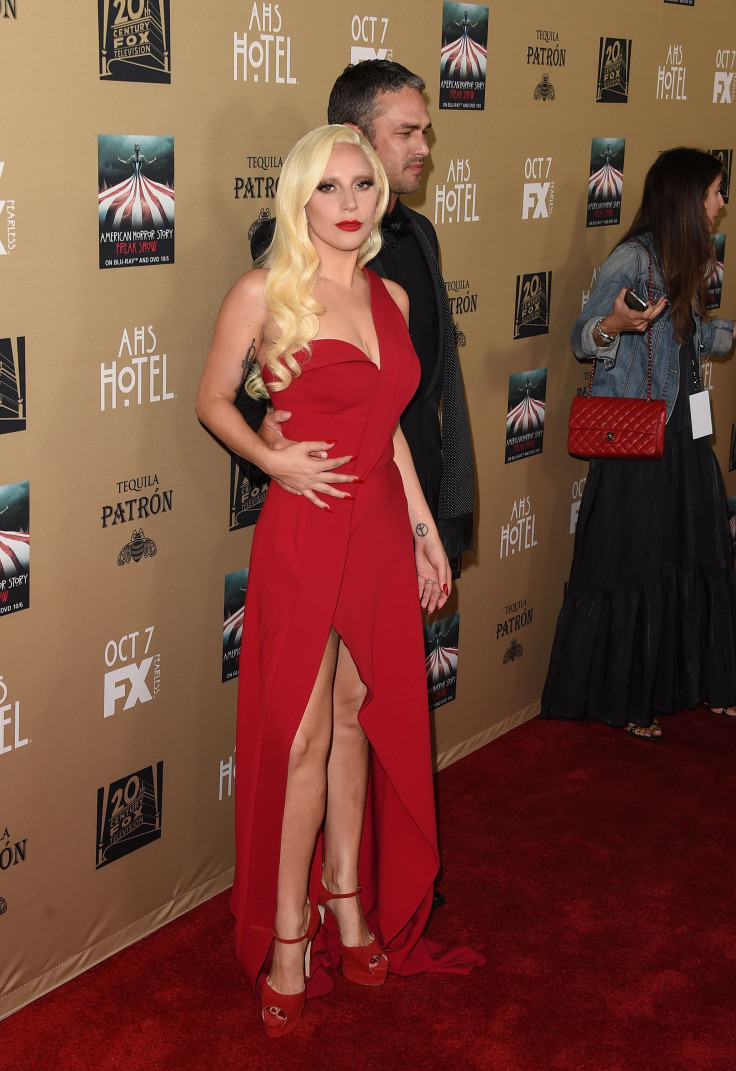 Since arriving on the scene in 2008 Lady Gaga has become infamous for her catchy songs and over-the-top ensembles. She has since toned it down and withdrawn slightly from the public eye to focus on her upcoming role in FX's "American Horror Story: Hotel." Although the show is known for its creepy characters and storylines, Gaga, 29, says she's never felt more "normal" in her life.
In a deeply personal interview with E! News, slated to premiere Tuesday evening, the "You and I" singer tells the network she credits her "AHS: Hotel" co-stars, whom she has previously called "family," with much of her new, unguarded persona. Gaga, whose real name is Stefani Germanotta, claims they took extra special care to ensure that she, and everyone else working on the show, was feeling good mentally, which she noted was important.
Gaga went on to tell E! that while money, fame and notoriety are nice, the most important thing actors can do is "support one another" through the ups and downs of both their careers and lives in general. Gaga shared that she is currently the happiest she's ever been, saying working on the "AHS: Hotel" set was a breath of fresh air as she was made to feel "as normal as possible" throughout the entire process.
"I haven't said this before, and I should have. I really hope, more than anything that anyone could take away from me being on 'Horror Story,' I'd really, really like for artists and their managers and people in any industry to know the importance of caring for people that you work with, and keeping them in a good mental state and taking care of their mental health and making sure we're all OK," she said. "It's important to work hard, and making money is important to survive, but what's more important is that we support one another through the challenges of life."
It was announced in February that Gaga would be joining the anthology series. She has signed on to play Countess Elizabeth, a 100-year-old woman with an affinity for blood. Few other details are known about her character, though, as we previously reported, a GIF of Gaga from the upcoming season suggests she will be "dangerous."
"American Horror Story: Hotel" premieres Wednesday, Oct. 7, at 10 p.m. EDT on FX. Gaga's sit down with E! News will air on E! Tuesday at 7 p.m. and 11 p.m. EDT.
© Copyright IBTimes 2023. All rights reserved.