Lamar Odom Talks Jennifer Richardson: Tells Khloe Kardashian Alleged Mistress Is An 'NBA Groupie,' Source Says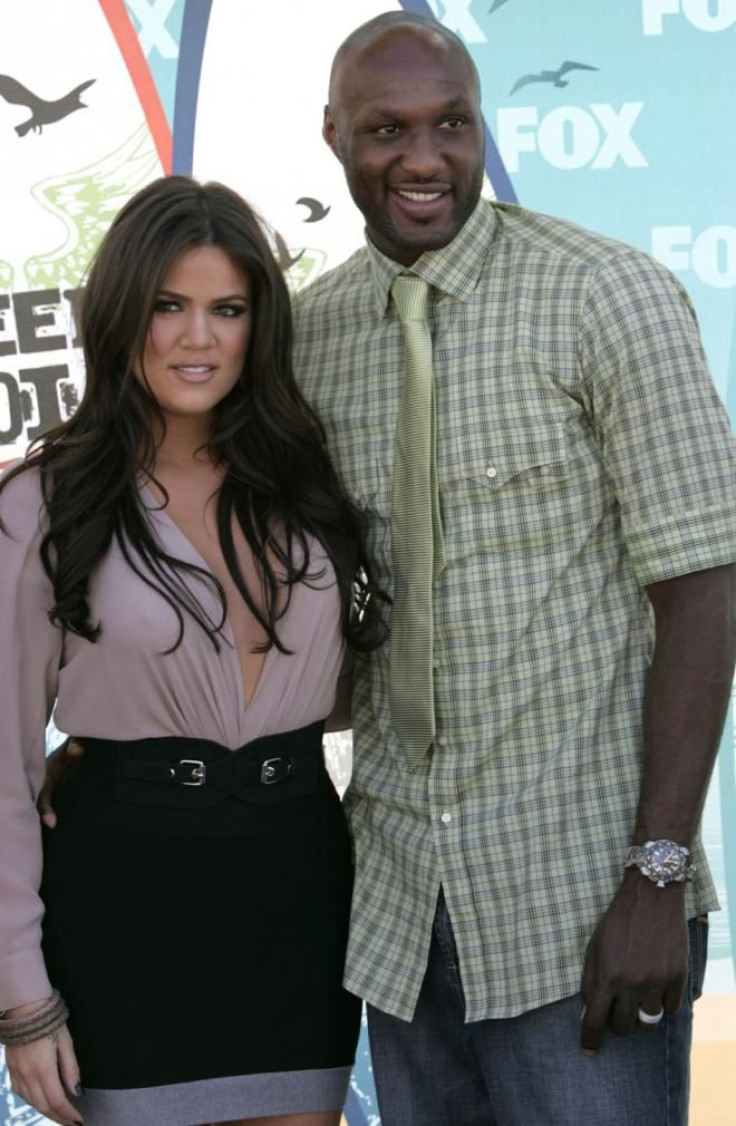 Lamar Odom is reportedly opening up to his wife, Khloe Kardashian, after a woman named Jennifer Richardson claimed she had an affair with the NBA star. Earlier this month, the 29-year-old Richardson told Star magazine that she had a tryst with the Los Angeles Clippers player after meeting him at a strip club in Dallas in January 2012, when he was playing for the Dallas Mavericks.
But the 6-foot-10-inch pro athlete is telling his wife, who is also 29, that Richardson is just an NBA groupie. A source tells RadarOnline, "According to Lamar, Jennifer is a notorious NBA groupie, and follows various teams around during the season. Jennifer has been relentless in her pursuit of Lamar. Khloe is aware of the temptations that Lamar faces out on the road, and she is choosing to believe him at this point."
According to the insider, Odom, 33, also noted that "there are at least 7-10 hardcore female groupies that follow the Clippers on the road. The women are actually friends, and know that most of their desired conquests are married. It doesn't faze them. For the ladies, it's all about hooking up with a player, and they are very aggressive in their pursuits."
Richardson told Star that she often traveled with the former Maverick player to road games and they would sleep together before he returned to Los Angeles and reunited with his wife. He even told her he loved her on a number of occasions, she claims.
The alleged mistress says she ended the affair in March, as she did not want to be a secret anymore. In her interview, she apologized for the yearlong affair, and even stated she did not know Odom's marriage was "real."
In spite of the allegation, Kardashian has stayed by Odom's side and not spoken publicly about the alleged affair. Instead, earlier this week, the reality star posted an intimate photo of herself alongside Odom as he kisses her cheek, and they look quite happy.
© Copyright IBTimes 2023. All rights reserved.