Lamar Odom Upate: 'Keeping Up With The Kardashians' Star Khloé Kardashian Releases First Official Statement Regarding Estranged Husband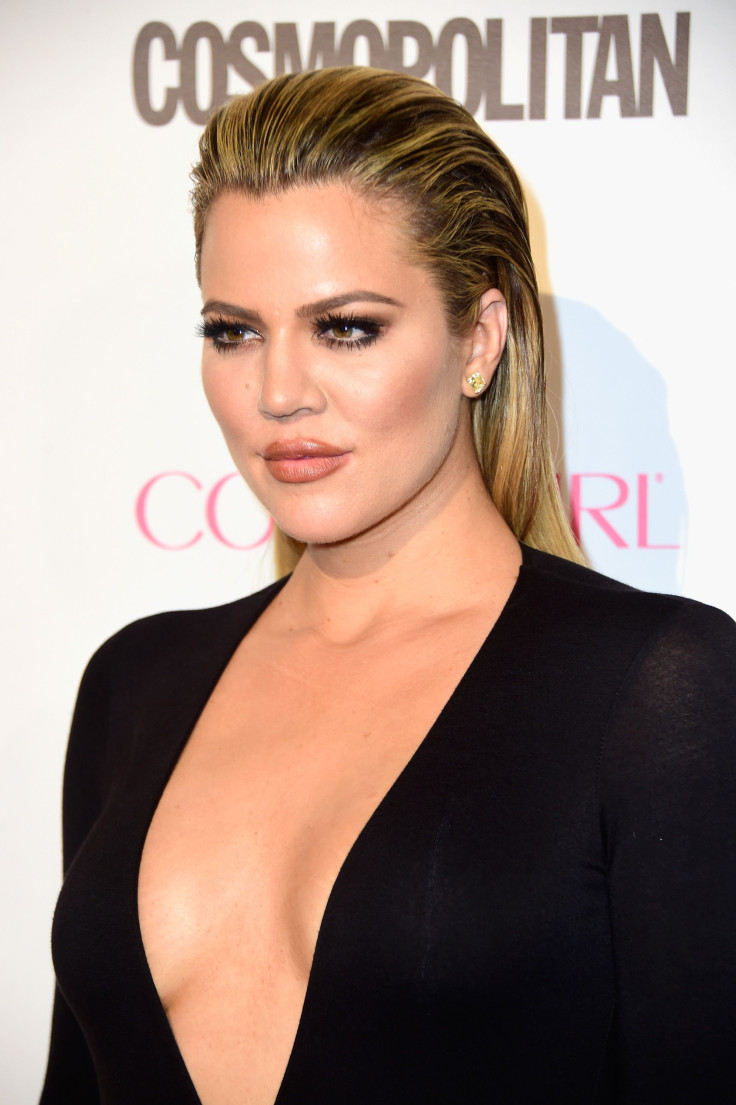 Khloé Kardashian is speaking out for the first time since estranged husband Lamar Odom's hospitalization Oct. 13. The reality TV star, who appears on E!'s "Keeping Up With the Kardashians," has stayed by Odom's side at Sunrise Hospital & Medical Center in Las Vegas but has kept silent about his condition -- until now.
In a statement released on her website, Khloé, 30, thanked her family, friends and fans for their prayers and well wishes for Odom's recovery and thanked the "amazing" staff at Sunrise Medical Center for treating him, as well as those at his bedside, kindly and for doing "diligent work." Khloé said it was because of their incredible care that the ex-L.A. Lakers player was able to begin to recover so quickly.
"The past week has been incredibly difficult," she wrote. "I am so thankful to family, friends and fans, who have sent nothing but prayers and well wishes to Lamar. I also want to take a moment to thank everyone a Sunrise Hospital, including the amazing doctors and nurses for their kindness and diligent work. Under their amazing care, incredible strides have been made. You can never be prepared for an experience like this, but without the outpouring of love and endless prayers that Lamar has received and the strength I was given from my loved ones, it would have been difficult to endure. Thank you for your continued support. God is great!!!"
Although this is the first official statement from Odom's estranged wife, it is not the first message she's shared on her site about his situation. On Oct. 16, she posted a message from her and the rest of the Kardashian-Jenner family saying they would be holding off on updating their individual apps while they prayed for Odom's recovery. Another statement, issued by their reps, revealed that they had kindly requested that Dennis Hof, owner of the brothelwhere Odom was found, stop speaking to the press. The statement claimed they asked that he respect Odom and Khloé's privacy as they dealt with this challenging time in their lives.
Prior to the release of Khloé's statement, Odom's aunt JaNean Mercer also extended a huge thank you to the doctors who treated her nephew. As International Business Times previously reported, she said staff members at Sunrise Hospital took extremely good care of Odom and made sure to provide constant comfort and reassurance to those at his bedside. Mercer requested that fans continue to pray for Odom as he makes strides toward a recovery.
It has been reported that Odom is able to speak in some capacity and has taken a few steps as his vital organs continue to heal. His kidneys, however, are "shot," according to TMZ. He is said to be undergoing six hours of dialysis a day, though it's been reported that doctors are looking into other options. Odom may be put on a list for a transplant in an effort to avoid a lifetime of treatment.
© Copyright IBTimes 2023. All rights reserved.