Lamar Odom Update: Khloé Kardashian Showers Ex With Love Despite Being 'Irritated' In A Hospital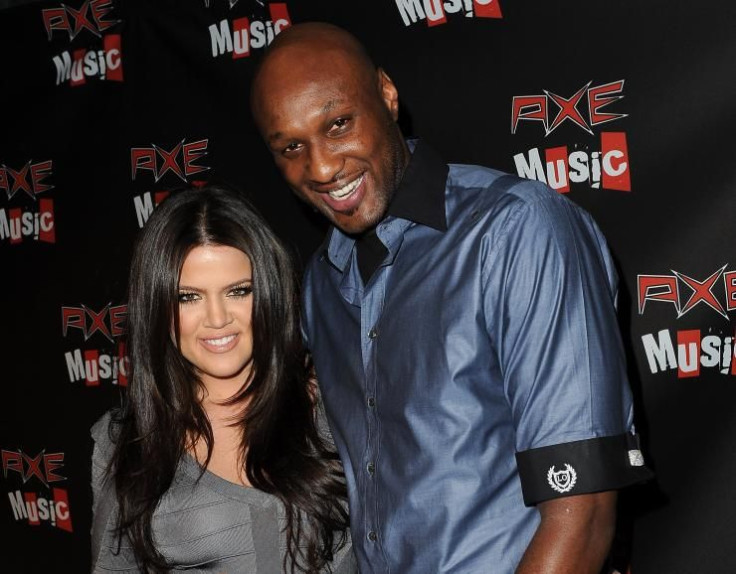 Khloé Kardashian has been showering her husband Lamar Odom with love amid his medical crisis, Hollywood Life reported. The news comes just after the "Keeping Up with the Kardashians" star said in an interview that her stay at a hospital with Odom left her "emotional" and "irritated."
"Lamar's will to live is directly related to all the love Khloé's been showering him with," a source told Hollywood Life. "From the top and bottom of his heart, he appreciates that woman. He's also talking to Khloé and making stern promises. He promised her and himself that he's ready to take responsibility for his life and that he will never cause her grief or pain again."
In an interview with Yahoo! Style, Kardashian confirmed that she is not getting back with estranged husband and that she is doing "great" with her boyfriend Houston Rockets player James Harden.
"Right now, at this moment -- I can't even tell you what's going to happen in 30 minutes, which I've learned recently -- but James and I are great, and we're on a great page," she confirmed in the interview. "As of this moment, he's been very supportive. He and I are doing just fine.
"There is so much more medically and emotionally that we have to go through in order to even think about anything romantically. This is a very serious situation with a lot of layers. He has a long road ahead of him, and I will be there by his side."
Kardashian said in the interview that she had left Odom in the hospital for nearly a week to go visit Harden in Houston as she "was just emotional and irritated being in a hospital."
Kardashian included Odom in the acknowledgements of her new book, "Strong Looks Better Naked," hinting that she has the same sense of love and admiration for Odom.
"Thank you to Lamar for giving me some of the best years of my life and for everything you taught me about being strong. Before I met you I felt invisible, and after I felt seen," she reportedly wrote.
Kardashian, who dismissed her divorce with Odom due to his medical condition, remained next to Odom's bedside. Odom was found unconscious in a brothel in Las Vegas on Oct. 13 and is said to have overdosed on cocaine and other drugs.
"Since Lamar stabilized and moved from the ICU to the inpatient rehabilitation unit, Khloé has visited less," a source told People magazine. "After being by his side 24/7 during his stay in the ICU, it's not strange that she is visiting less. Khloé has behaved like most people do."
"It's extremely emotionally draining to have a loved one in the ICU. She gave up her life to make sure that Lamar had everything that he needed," the source also said. "Now when he is better, she is smart to allow herself a break."
© Copyright IBTimes 2023. All rights reserved.