Lamar Odom Update: Is Khloé Kardashian Taking Husband's Attention Away From His Kids? Odom's Family Wants Her To 'Step Aside'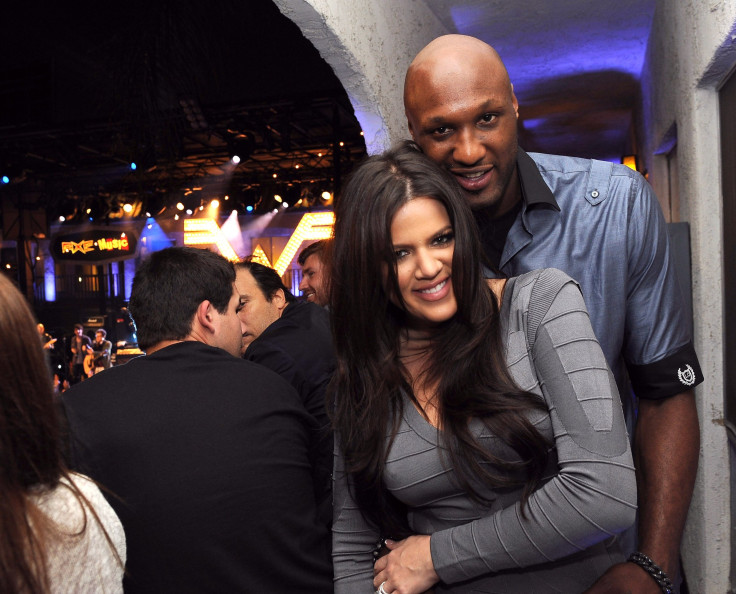 Lamar Odom's family wants Khloé Kardashian to "step aside" and allow them to care for former Los Angeles Lakers player as he recovers from his medical crisis. The news comes after reports surfaced that Odom kicked the "Keeping Up with the Kardashians" star out of the hospital.
"Lamar's family and many of his friends do not like Khloé," a source told Hollywood Life. "They have their noses out of joint because she's in control."
Kardashian, who dismissed her divorce with Odom due to his medical condition, remained next to Odom's bedside since he was hospitalized after being found unconscious in a brothel in Las Vegas on Oct. 13. He is said to have overdosed on cocaine and other drugs.
Odom's family reportedly fears that Kardashians' closeness with her husband is making it hard for the former's kids to get his time. According to reports, Odom's children -- Destiny, 17, and Lamar Jr., 13 -- were not allowed immediate access to the 35-year-old, for which his family blames Kardashian.
"They worry that Lamar's children aren't getting their dad's attention because of Khloé. They appreciate what she did, but now think it's time for her to step aside," the source reportedly said.
"Lamar loves his children and his family, but he knows he wouldn't be here today if it weren't for Khloé. He is still leaning on her," the source went on. "He's really caught between a rock and a hard place trying to make everyone happy."
Earlier, reports surfaced that Odom did not want Kardashian next to him as hopes of reconciliation between the two faded.
"Lamar said he needed space and wanted to be alone," a source told Us Weekly. "He told her to get out." However, a Kardashian insider reportedly said she was never told to leave and the reality star is "focused on making sure Lamar is stabilized."
Kardashian has been showering her husband with love despite saying in an interview that she gets "emotional" and "irritated" with the hospital visits.
In the interview with Yahoo! Style, Kardashian confirmed that she is not getting back with estranged husband and that she is doing "great" with her boyfriend Houston Rockets player James Harden.
© Copyright IBTimes 2023. All rights reserved.