LAPD Officer Arrested For Fondling Dead Woman's Breasts
KEY POINTS
David Rojas was arrested by LAPD internal affairs division
He's charged with having sexual contact with human remains
The malicious incident was recorded on his body camera
An LAPD officer who was suspected of fondling a deceased woman's body was charged and arrested on Thursday.
David Rojas, 27, was accused of fondling the breasts of a dead woman and arrested by LAPD internal affairs division. He was charged with one count of having sexual contact with human remains. Rojas has been with the LAPD for 4 years, NBC Los Angeles reported.
On Oct. 20 Rojas and his partner had responded to a call about a woman who had died. Rojas was left alone with the dead woman when his partner went to "retrieve something" from the patrol car. It was then that the accused fondled the breasts of the dead woman, turning off his body camera.
However, Rojas did not realize that there was a two-minute buffer in his body camera and it ended up recording his malicious act. A random review of the body camera brought the incident to light and it was publicly acknowledged on Dec. 5.
"This incident is extremely disturbing and does not represent the values of the Los Angeles Police Department," LAPD Chief Michel Moore said in a statement.
An investigation was launched into the event and Rojas was removed from active duty. The case was presented to the district attorney's office Tuesday and a single charge was filed Thursday.
He was arrested without incident at his home in Montebello. Rojas faces up to three years in prison if convicted, The Los Angeles County District Attorney's Office told NBC News.
Rojas is currently out on a $20,000 bail. It is not clear if he has an attorney or not.
The board of directors of the Los Angeles Police Protective League, the police officers' union said that they won't be defending Rojas during his criminal proceedings.
"We hope that District Attorney Jackie Lacey charging Mr. Rojas for his vile alleged crime will bring some solace to the deceased woman's family during their time of grieving," the board said in a statement. "The Los Angeles Police Protective League will not defend Mr. Rojas during his criminal proceedings."
Rojas' entire career is being investigated by the internal affairs department, including other videos that his body camera recorded while he was on duty.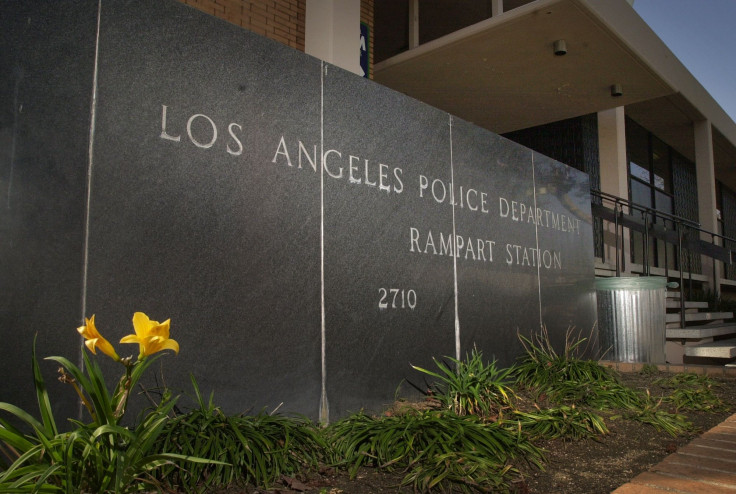 © Copyright IBTimes 2023. All rights reserved.