The Last Boeing 747 Has Left The Factory, Ending A 50-Year Run For The Model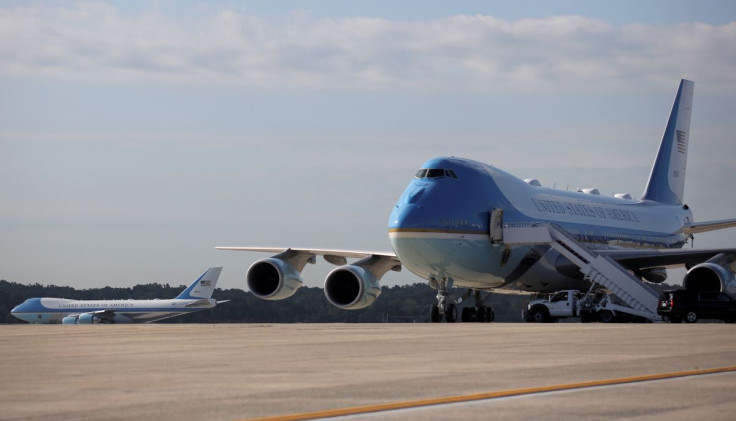 An iconic piece of pop culture and the presidential plane of choice, the Boeing 747, has ruled the skies for the last 50 years, but Tuesday marked the end of its era.
The last Boeing 747 to be made was wheeled out of Boeing's factory north of Seattle on Tuesday night. After over five decades in production, Boeing has decided to discontinue production of the 747 to move toward more fuel-efficient planes.
"It's a very surreal time, obviously," said vice president and general manager of Boeing's 747 and 767s programs in Everett, WA, Kim Smith, to CNBC. "For the first time in well over 50 years, we will not have a 747 in this facility."
The final 747 was covered in green protective coating and will be flown by a Boeing test pilot before being painted and handed off to cargo and charter airline Atlas Air Worldwide Holdings in early 2023, CNBC reports.
First hitting the skies in 1969, the 747 changed flying, making it easier to travel long distances in single trips and making cargo shipments faster and more accessible. At 63 feet tall and 250-feet-wide the 747 was the first plane to be called a "jumbo jet," and Boeing said the Everett factory the 747 has been built in is the largest building in the world by volume.
"Over the last 50 years, the 747 has become legendary, today it is a bridge to a romantic era of flight, an era that we should continue to aspire to resurrect," said Boeing's historian Mike Lombardi on the plane's 50th-anniversary website. "But more than that the 747 is a reminder of the power of the human spirit and what we can accomplish with our hearts, minds and hard work."
Since its debut, there have been 1,574 747s made, and a good portion of them are still in the skies as the aircraft can fly for decades. However, CNBC reports that many commercial airlines have discontinued their use of the 747.
Like other airline manufacturers, Boeing is working to make more energy-efficient planes. Newer models, like the 777, that have two engines instead of four, have become the go-to model. In 2017, USA Today reported that four-engine plans had decreased in popularity as airlines looked for planes with less maintenance and more fuel efficiency.
"These smaller two-engine widebodies are bit less sexy, but they're efficient to operate and are now flying dozens of long-distance routes that wouldn't have been feasible economically on their four-engine counterparts," managing partner at Airline Weekly trade magazine, Seth Kaplan, said to USA Today.
The end of the 747 is not the end for Boeing though the company has recently faced several controversies, most notably the two deadly crashes of its 737 Max planes in 2018 and 2019 that killed 346 people.
© Copyright IBTimes 2023. All rights reserved.
FOLLOW MORE IBT NEWS ON THE BELOW CHANNELS