'Last Man On Earth' Spoilers: What Happened In The Season 1 Finale? Refresher Before Season 2 Premiere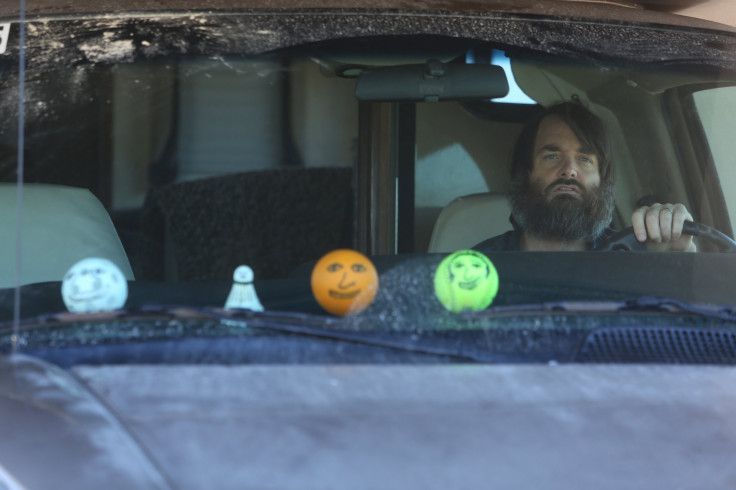 At long last, it's finally time to figure out what's been happening on earth since the cliffhanger ending to Season 1 of Fox's "Last Man On Earth." However, before fans dive right into Season 2, odds are good many will need a refresher on the events that capped off the series' first run.
The final episode of the Emmy-nominated show got very dark as the small group of survivors that make up the Tucson, Arizona, community began to contemplate relationships, repopulation and murder. Things begin with Phil "Tandy" Miller (Will Forte) and Todd (Mel Rodriguez) discussing what to do about the newest man to join the community, a tall handsome stranger that also happens to go by the name of Phil Miller - hence the reason Forte's character becomes known as "Tandy."
The two don't like the way he stormed into town and took over all of the manly duties that they're supposed to be able to do, such as seducing the women. Tandy and Todd start to draw the totally reasonable conclusion that they should kill Phil, but before they can go through with it, Todd realizes that Tandy once made similar plans to get rid of him. Once it becomes clear that all the women, including his love interest Carol Pilbasian (Kristen Schaal), are all interested in this new man in town, Tandy makes several lame-brained and desperate attempts to win back the attention of the group. Unfortunately, his efforts only frustrate those that remain, causing Todd to spill all the secrets he was carrying about murdering each other.
It becomes apparent that Tandy can't live in Tucson with the gang anymore, so Phil knocks him out and brings him to die in the desert. Fortunately, this act makes Carol realize that, despite Tandy being a total jerk, she'd much rather be with the guy who would only think about leaving someone in the desert to die rather than one who actually would go through with it. This act of kindness, according to the show's producer Chris Miller, will be a turning point for Forte's character, who suddenly realizes the impact being honest can have.
"Every time he's being honest, good things happen to him, and every time he starts scheming, bad things happen to him," Miller told Vulture. "He is a slightly different person since his truth epiphany."
With Tandy and Carol riding off into the sunset to parts unknown, the setup for Season 2 looks pretty clear. However, the show pulls one final rabbit out of its hat be revealing that Forte's character has a brother, an astronaut stranded at the International Space Station, played by none other than Jason Sudeikis. According to Entertainment Weekly, the character teased at the end of Season 1 will return in the latest episodes to begin a character arc of his own.
Season 2 of "Last Man On Earth" premieres on Sept. 27 at 9:30 p.m. EDT. Comment below or tweet your thoughts on the series to @TylerMcCarthy.
© Copyright IBTimes 2023. All rights reserved.