Leaked Black Friday 2015 PS4, Xbox One And Nintendo Deals: What Can Gamers Expect?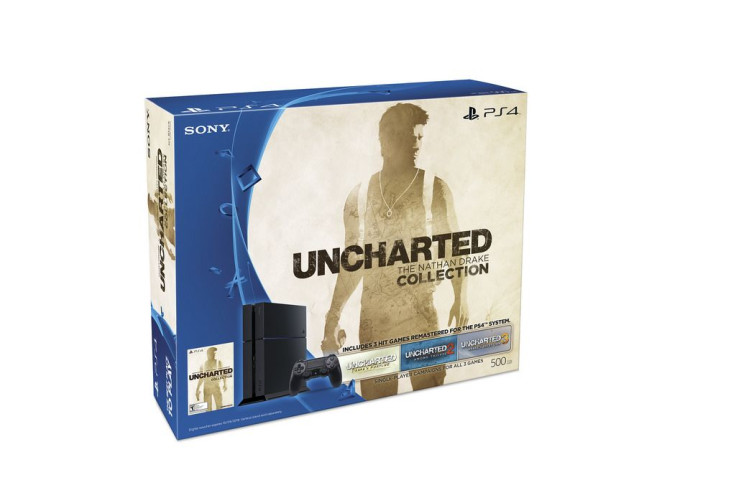 It's the time of year that shoppers either love or dread. Black Friday 2015 is a week away, but many deals have already been revealed by retailers. Gamers will have plenty of reasons to celebrate with big discounts on PS4 and Xbox One bundles along with numerous game deals. With so many options, here's a guide to the best Black Friday 2015 deals.
PS4 Black Friday 2015 Deals
The biggest advice for shoppers is to not worry about snagging that $299 PS4 bundle at a specific retailer. Shopko, BJ's Wholesale, Toys "R" Us, Kohl's, Walmart, GameStop and Best Buy are just a few places that have the PS4 "Uncharted" bundle for $50 off. Sam's Club has a $299 PS4 bundle with free game that varies by store. The deal is also available online.
There are many games that are discounted on Black Friday. It's best to know what games to purchase ahead of time to see what stores have the best deal for that particular title. For example: Overstock has "Fallout 4" at a ridiculously cheap $49.99, which may be the best deal out there for awhile. Even a used copy of "Fallout 4" at GameStop is priced at $56.99, a savings of just $3.
The highly acclaimed "Bloodborne" is just $20 at Target and Toys "R" Us. "Metal Gear Solid V: The Phantom Pain" will be $25 off on Amazon and $34.99 at Best Buy. "The Witcher 3: Wild Hunt" is $24.99 Best Buy for Black Friday 2015.
Xbox One Black Friday 2015 Deals
Much like the PS4, there are many Xbox One bundle deals for Black Friday. Microsoft is offering several console bundles for $299 while the limited edition holiday bundles will be discounted by $50. The 1TB Xbox One "Fallout 4" bundle will be $349 while the Xbox One Limited Edition "Halo 5: Guardians" bundle is discounted to $449 for Black Friday. Amazon is offering a $50 discount off the Xbox One console itself. Overstock has a 1TB Xbox One "FIFA 16" bundle for $349.99.
Several retailers are offering a $299 "Gears of War" Xbox One bundle, including Best Buy and Shopko. The bundle gets additional value if one shops at Walmart where they will receive a $30 gift card, but the best deal may be found at Target or Dell. The retailer is offering a $60 gift card with the purchase of the "Gears of War" bundle for Black Friday. Dell is offering the bundle along with "Fallout 4" and an additional controller.
There are no "Halo 5: Guardians" deals, but Target is offering a $15 gift card with the purchase of the game. "Fallout 4" does not have a similar discount as its PS4 version on Overstock.
Nintendo Black Friday 2015 Deals
Not to be forgotten, there are plenty of Nintendo deals for Black Friday. There will be a Nintendo 3DS "Super Mario 3D Land" for $129.99. The New Nintendo 3DS XL will be discounted to $179.99. Discounts for "Pokemon Omega Ruby" and "Pokemon Alpha Sapphire" are also available for Black Friday.
A discounted Wii U bundle will come with two of the best games for the console. The $249 Wii U bundle with "Super Smash Bros." and "Splatoon" will be available at many retailers. including Target. The bundle is also available for $279 at GameStop. Target is offering a $15 gift card with the purchase of "Super Mario Maker."
© Copyright IBTimes 2023. All rights reserved.