Leaked 'Call of Duty: Black Ops Cold War' Image Reportedly Hints At Iconic Character's Return
KEY POINTS
Treyarch confirms the arrival of a new map in "Call of Duty; Black Ops Cold War" Zombies
Called Firebase Z, the upcoming map is set in the jungles of Vietnam
The new map seems to tease the return of a major figure in the franchise
Game developer Treyarch shared some details about the post-launch Zombies map Called Firebase Z. Fans are thrilled not just because of the map itself but also for what it seems to hint at—the return of a major figure in the "Call of Duty" franchise.
On the official Twitter account of "Call of Duty," the developer shared an image of the upcoming "Call of Duty: Black Ops Cold War" map called Firebase Z. The image shows hoards of Undead just above the name of the map. On the upper portion, fans can see three faces, which hint at the possible characters that would be featured on the map.
Samantha is the woman at the center of the image, sporting a birth blue eye, hinting that she may have access to the powers first seen in the original Zombies storyline. But what really caught most fans' attention is the face on her right, which confirms that the letter R in the cryptic Firebase Z teaser in the past refers to Dr. Edward Rochtofen. His facial structure is easily recognizable, especially among long-time "Call of Duty" players.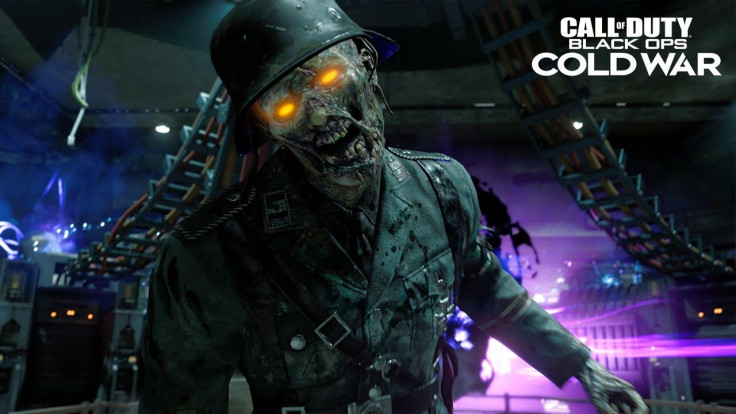 There are many versions of Richtofen in the previous storyline as he plays both the villain and hero at different points. However, in "Call of Duty: Black Ops Cold War" Firebase Z, it seems that the doctor is following Samantha into the new universe at the culmination of the Tag Der Toten Easter egg, with the two of them growing in the Dark Aether universe.
At this point, it is not yet clear what role Dr. Richtofen will play in Firebase Z. However, the teaser is enough to excite series players, particularly those immersed in the "Call of Duty Zombies" storyline.
Firebase Z, also known as Outpost 25, is the brand new map coming to "Call of Duty: Black Ops Cold War" Zombies. It is set in the jungle of Vietnam and continues the storyline that began in Die Maschine.
On Treyarch's official blog, the incoming map is described as the place where the requiem sets its focus. The new map is set to arrive on Feb. 4.
© Copyright IBTimes 2023. All rights reserved.
FOLLOW MORE IBT NEWS ON THE BELOW CHANNELS