LeAnn Rimes Is Not In Rehab, But Being Treated For Stress After Painful Twitter Battle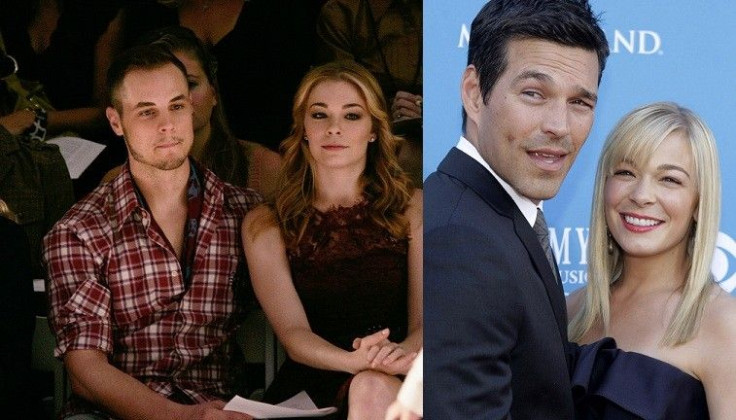 While rumors have been flying that LeAnn Rimes is currently in rehab dealing with drug addiction and an eating disorder, according to TMZ, the rumors are patently false. The singer did, however, check herself into a voluntary treatment center as she is "dealing with a severe inability to cope with anxiety and stress."
Rimes, who became famous at the age of 13 after releasing her debut country album "Blue" in 1996, has been the victim of a Twitter hate campaign due to her relationship with husband Eddie Cribian. The two had an affair when Rimes was married to backup dancer Dean Sheremet, and since the couple was married, she has dealt with constant attacks online.
Rimes, instead of ignoring the attacks as many celebrities do, decided to fight back. The stress has reportedly been so great that Rimes has had difficulty living a normal life. Rimes checked into a treatment center on Wednesday, and the Internet was filled with wild speculation that she was entering a drug rehab program.
On Thursday, however, TMZ confirmed that Rimes is not in a traditional rehab center, but rather a center designed to teach people to handle anxiety and stress. The center is voluntary, and Rimes is reportedly able to leave during weekends and use her cell phone freely without any supervision. These are definitely not features of a traditional drug rehab facility.
TMZ also spoke with Rimes' attorney Larry Stein, a big name in the LA law scene. Stein reports that that the cyber-bullying has stepped up recently and led to her stint in the anxiety rehab center. Apparently, Rimes attempted to confront one of the cyber-bullies on the phone, and recordings of the conversation were spread online without her consent.
Stein believes the online attacks are very serious and according to TMZ says he will "take all of the appropriate steps to address the harm that [she] has suffered as a result of this criminal conduct."
© Copyright IBTimes 2023. All rights reserved.