LeapFrog Readies Kid-Friendly Tablet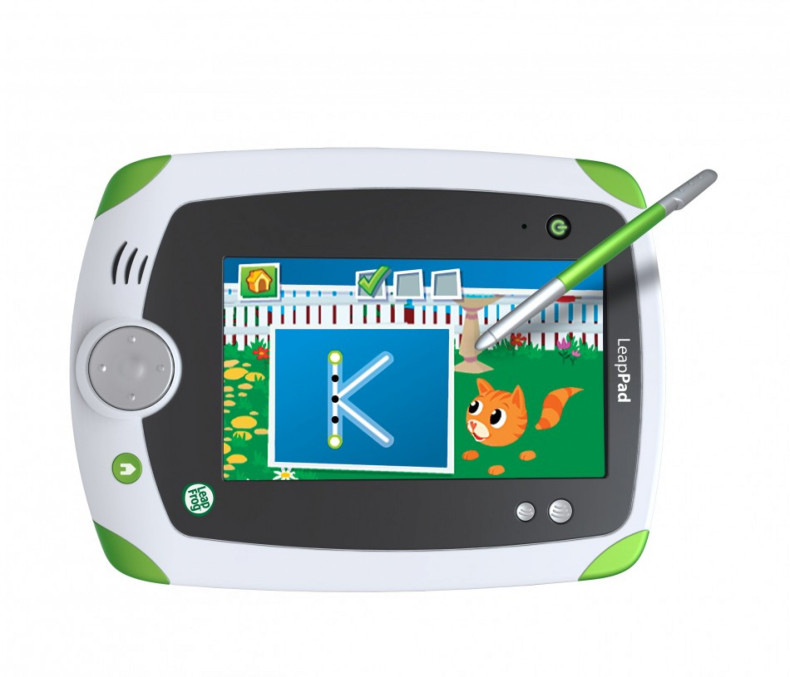 Until recently, tablets have mostly been an adult toy.
LeapFrog Enterprises, a designer of educational toys, is hoping that changes as it looks to send tablets to the kids' table. LeapFrog recently introduced the LeapPad Explorer, a tiny five-inch touch screen tablet for the kids. The tablet, which was previewed in February, is now available for pre-order.
Like all of LeapFrog's products, the LeapPad is educational, with more than 100 games and apps specifically designed to enhance a child's ability to be creative and perform well in school.
We wanted LeapPad to offer kids the ability to create their own personalized experiences and have fun while learning at their own pace with content that automatically adjusts to their skill level. LeapPad's apps inspire kids to explore their inner creativity, Craig Hendrickson, senior vice president and chief product officer for LeapFrog, said in a statement.
Whether doodling on photos taken with the built-in camera, creating a story about themselves in the Story Studio, or bringing their favorite characters to life with the Animation Studio, there is truly something for every child.
There is a great deal of attention paid to creating and sharing on the tablet. Kids will be able to learn how to create a story with the tablet's Story Studio. Overall, there are 27,000 story combinations.
The tablet also has numerous interactive books, which like the games, can adjust to a child's skill level. Each book has three different reading levels within the app itself. The app is able to monitor the child's skill level and progress.
Within the tablet itself, there are numerous tie-ins to famous Disney based characters and stories including Mickey Mouse, Lightning McQueen and the toys from the Toy Story series.
The tablet's five inch screen has 480x272 resolution and is touch based. The tablet itself comes with 2 GB of memory and it has motion-based sensor game play capabilities. It also has a built-in camera and video recorder. The tablet will cost $100 while apps will be a separate cost.
There have been other kids' based tablets mentioned or previewed in the past. Most notably, VTech previewed the InnoPad, a five-inch tablet designed for kids aged 4-9 that uses educational games as well. However, the tablet has yet to hit the market or been priced. PeeWeePC sells the PeeWee Pivot 2.0 Tablet Laptop, which is more like a tablet/laptop combo, at the high price of $575.00
Follow Gabriel Perna on Twitter at @GabrielSPerna