LeBron James Breaks Silence After Home Is Vandalized With N-Word Graffiti In Apparent Hate Crime
Beloved Cleveland Cavaliers star LeBron James was the target of an apparent hate crime after his Los Angeles home was vandalized with graffiti that spelled the N-word. Authorities are reportedly investigating the incident.
The racial slur was reportedly spray painted across James' front gate, TMZ reported Wednesday. The Huffington Post confirmed the news with the Los Angeles Police Department, which said investigators are looking to security footage for more information. The vandalism had been covered up by property managers by the time TMZ broke the news at 9 a.m. PDT.
Read: Experts Pick Golden State Over Cleveland In 2017 NBA Finals
According to TMZ, "multiple" LAPD cruisers and a neighborhood patrol vehicle responded to the property early Wednesday morning at around 6:45 a.m. James was not at his Brentwood home when the incident occurred, as the Cavaliers are in the Bay Area ahead of Game 1 of the NBA Finals on Thursday.
James responded to the incident hours later during a press conference. "On my behalf and my family's behalf, I look at it like this: if this is going to shed a light and continue the conversation, then I'm OK with it," he said. "My family is safe, and that's the most important. Just goes to show that racism will always be a part of the world, a part of America. Hate in America for African-Americans is living every day, even though it's concealed most of the time.
"No matter how much money you have, no matter how famous you are, no matter how many people admire you, being black in America is tough," he said. "We got a long way to go, for us as a society, and for us as African-Americans, until we feel equal in America."
A 2015 report from Variety shows James bought the 9,440-square-foot house for $20,986,500. The traditional-style home was designed by architect Ken Ungar in 2011 and has six bedrooms and eight bathrooms. The report also noted the home has a deck space, lap-lane swimming pool and open air cabana.
The FBI reported a total of 5,818 hate crimes in 2015, according to a November report from the New York Times. The number of hate crimes spiked 6 percent from 2014's figure and included property destruction against minorities, women, gays and others.
Read: LeBron James, Kevin Love, Steve Kerr Comment On Cavaliers Being Heavy Underdogs
The Federal Bureau of Investigation describes hate crimes as the "highest priority" of its Civil Rights program. It writes on its website that hate crime investigations are prioritized "not only because of the devastating impact they have on families and communities, but also because groups that preach hatred and intolerance can plant the seed of terrorism here in our country."
The FBI added that it investigates "hundreds of these cases" annually and works to prevent future incidents though "law enforcement training, public outreach, and partnerships with a myriad of community groups."
A representative for the athlete did not immediately return International Business Times' request for comment.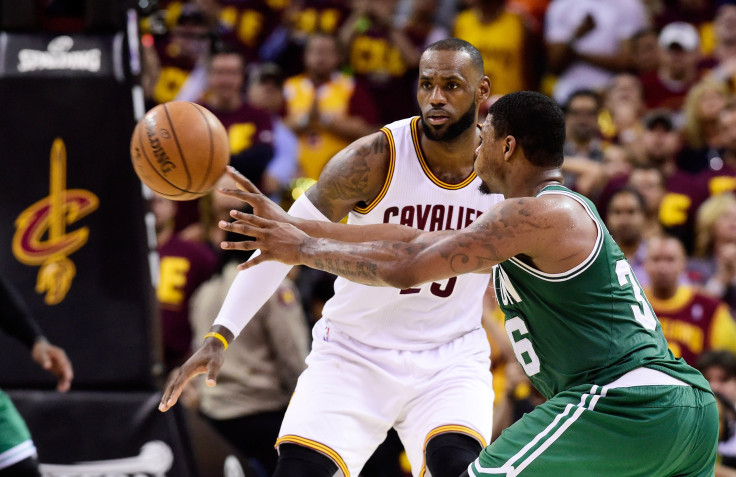 © Copyright IBTimes 2023. All rights reserved.