Legal Child Prostitution In California? Sex Trafficking Law Criticized By Republican Lawmaker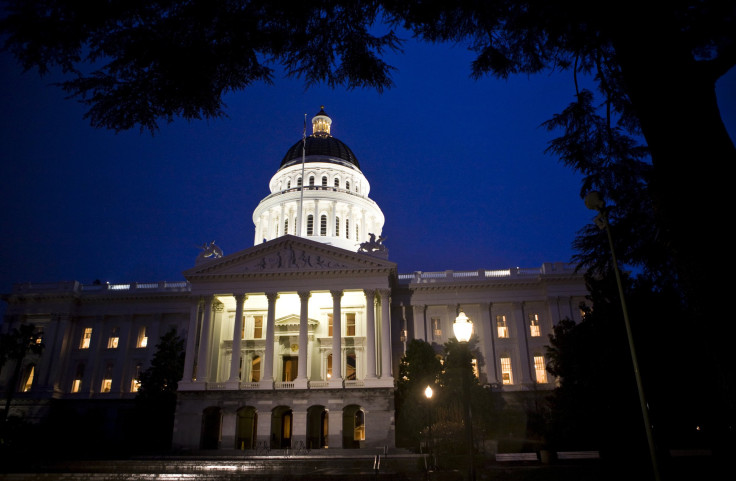 Child prostitution will now be legal in California, according to California Republican assemblyman Travis Allen (R-Huntington Beach). Allen was referring to new legislation placed into effect Jan. 1– SB 1322 – which aims at protecting underage sex trafficking victims by making certain crimes, like prostitution or loitering with intent to commit prostitution, inapplicable to minors.
"Beginning on Jan. 1, prostitution by minors will be legal in California," Allen penned in an op-ed written by in The Washington Examiner Dec. 29. "Yes, you read that right."
Allen further discussed in his op-ed what the bill entailed and stated, "so teenage girls (and boys) in California will soon be free to have sex in exchange for money without fear of arrest or prosecution. "
The law, introduced by Sen. Holly Mitchell (D-Los Angeles) and signed by Gov. Jerry Brown on Sept. 26, aims to decriminalize prostitution for minors and "only impacts victims of sex trafficking."
"This bill would make the above provisions [of existing law making it a crime to solicit or engage in any act of prostitution and loiter for intent to commit prostitution] inapplicable to a child under 18 years of age who is alleged to have engaged in conduct that would, if committed by an adult, violate the above provisions," the bill states. "The bill would authorize the minor to be taken into temporary custody under limited circumstances."
Mitchell denounced Allen's claims in a tweet Dec. 30, citing that his declaration of the bill was "uncategorically untrue."
"I proudly authored SB to protect minor victims of human sex trafficking from being further charged as criminals for commercial sexual exploitation," Mitchell tweeted. "What this new law does is have law enforcement or a judge place underage victims of commercial sexual exploitation with California's Department of Social Services, rather than arrest and charge minors with prostitution."
Allen, who has been in office since 2012, added in his op-ed that Brown and the Democrats "mean well," but "unfortunately they're only succeeding in proving that the road to hell is paved with good intentions. It's the bad luck of Californians that they're dragging the rest of our state down that road with them."
© Copyright IBTimes 2023. All rights reserved.
FOLLOW MORE IBT NEWS ON THE BELOW CHANNELS