'Legends Of Tomorrow' New Character Cannot Have Anything To Do With The Green Lantern Corps. According to Executive Producer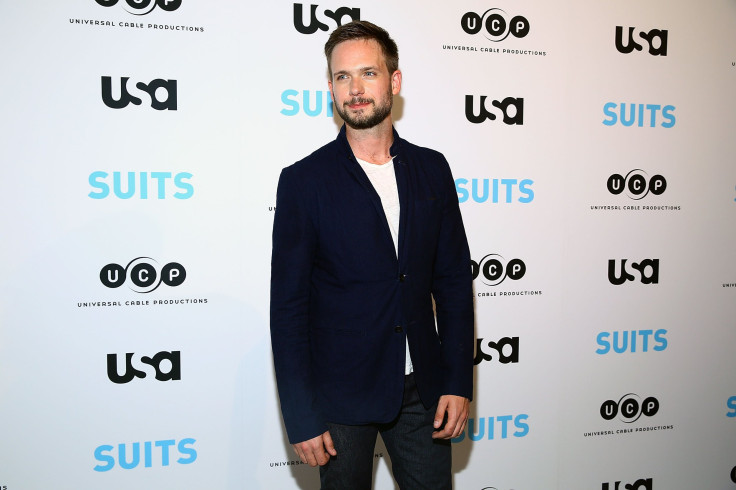 The CW 2016 upfronts yielded a lot of information about what fans can expect when DC comics-based TV shows return in the fall. However, one executive producer of the connected TV universe dropped some hints about what fans shouldn't expect when things gear up again in the fall.
Entertainment Weekly confirmed in March that actor Patrick J. Adams would be introduced on the "Legends of Tomorrow" Season 1 finale. From there, fans did a little digging and came up with the idea that Adams would be introduced as DC comics character Alan Scott. For those unfamiliar, Scott is the Earth-2 version of The Green Lantern in the comic books. As a result, many believed Season 2 of "Legends of Tomorrow" would introduce the cosmic entity known as the Green Lantern Corps. However, Marc Guggenheim, executive producer of the connected shows on the CW, revealed to ComicBookResources that Alan Scott will not appear on the show, and fans have the DC film universe to thank.
"I'll tell you right now, because I never want anyone to be disappointed, he's not Alan Scott," Guggenheim said. "I love Alan Scott. I've written Alan Scott in the comics. Alan Scott is also attached to the Green Lantern franchise, which DC obviously has future plans for. In the poll of 'who it's going to be,' you can cross off Alan Scott."
There you have it, because DC Comics' partner studio, Warner Bros., has plans for a "Green Lantern Corps" movie, which the Wrap reported was just pushed to a July 24, 2020, release date, there's no chance that the franchise's mythos will be adapted to TV for fear of cannibalizing its audience. As it is, comic book fanatics will have to deal with two versions of The Flash (Grant Gustin on TV and Ezra Miller in the films) running congruently.
Although it's a dash of cold water for TV fans who were hoping to see a Green Lantern brought to life in a serizlied way, it looks like they'll just have to wait to see what the movies have in store four years from now. However, this means the mystery of Adams' character is still completely up in the air. Fans will just have to tune in to Season 2 of the show to see what's in store for the crew of the Time Bandit on "Legends of Tomorrow."
© Copyright IBTimes 2023. All rights reserved.