'Legends Of Tomorrow' Season 3: Caity Lotz, Brandon Routh Reveal Kuasa's Powers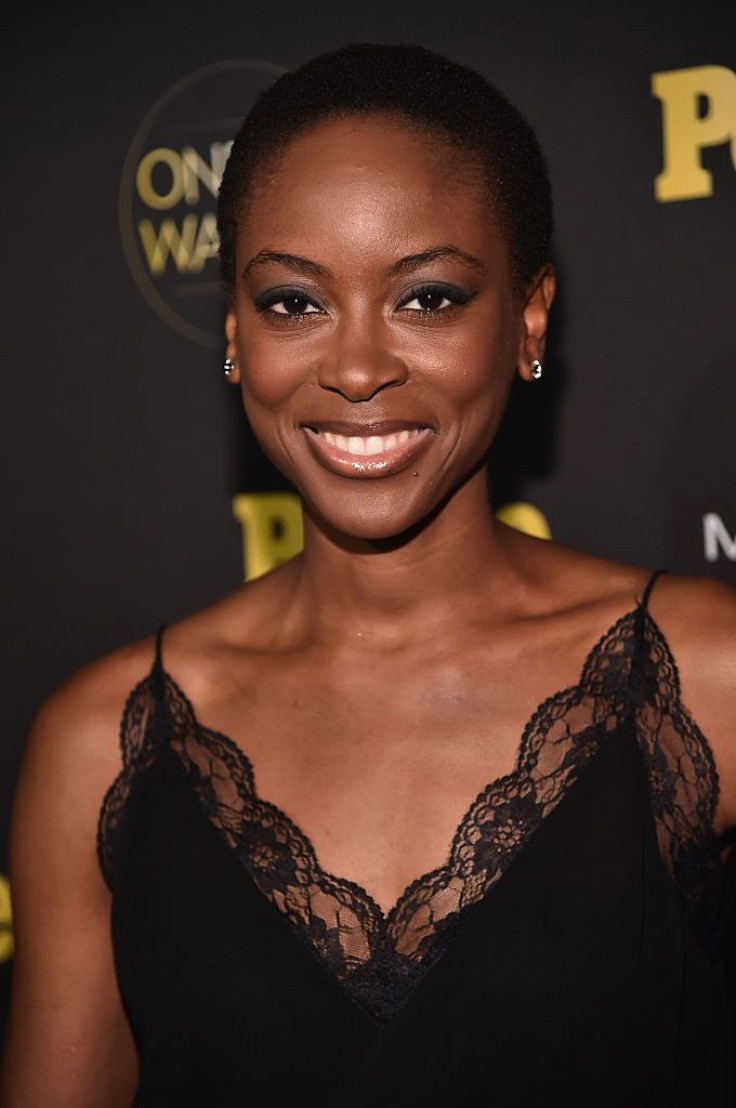 It looks like Kuasa (Tracy Ifeachor) is going to be a formidable villain in Season 3 of The CW's "Legends of Tomorrow."
In an interview with TV Guide at the Television Critics Association summer press tour, series stars Caity Lotz and Brandon Routh revealed that Kuasa can control water — a power that makes her almost invulnerable to attacks. "She's a water witch, so she's a bad, badass witch. That's what she is," Lotz said of Amaya's (Maisie Richardson-Sellers) evil granddaughter.
"Kuasa has the power of water, so she can kind of just evaporate herself in a way," Routh added. "[She can] become water and then form right beside you, so it's a very hard target to kind of hit."
READ: "Legends of Tomorrow" EP talks Gorilla Grodd's addition to the show
Executive producer Marc Guggenheim recently told Collider that the idea to bring Kuasa to the show started off with their interest in exploring the idea of destiny.
"It's interesting to have a time travel show [where] you're always dealing with changing the past and going to the future, but we really love talking in the writers' room about a character who has this very specific destiny," Guggenheim said. "[Amaya] knows that she's supposed to have a daughter and that daughter is going to have two daughters, and one is going to become a hero and one is going to become a villain. That's really interesting because, first of all, there's a lot of dramatic tension to be found, waiting for Amaya to learn these things."
"She hasn't learned about Kuasa yet," Guggenheim said of Amaya. "At the end of Season 2, she just had learned about [her other granddaughter] Mari (Megalyn Echikunwoke), who is the Vixen of the 21st century and is the superhero. But to also discover that she has a granddaughter who's a villain is really emotionally complex to us, in a good way, because it means that [Amaya's] capacity, as both a parent and a person of destiny, is now both bad and good."
Guggenheim added that Kuasa's introduction to the series will also raise the question, "Instead of just fixing time, can the Legends actually improve time?"
Guggenheim's fellow executive producer Phil Klemmer told IGN that Kuasa, along with former Legion of Doom member Damien Darhk (Neal McDonough) and psychic ape Gorilla Grodd, will all be recruited by a "non-human entity" to go against the Legends next season. While Klemmer didn't reveal the identity of the mystery character, he did say that the character's name will be mentioned in the Season 3 premiere.
"Legends of Tomorrow" Season 3, episode 1 airs on Tuesday, Oct. 10 at 9 p.m. EST on The CW.
© Copyright IBTimes 2023. All rights reserved.