'LEGO' Game Available For Free In Limited-Time Offer
KEY POINTS
"The LEGO Ninjago Movie Video Game" is being offered for free by Warner Bros. and TT Games
However, the offer is only for a limited time and will expire on May 21
The game is available for PC, Xbox One and PlayStation 4
With the coronavirus crisis showing no signs of slowing down any time soon, more and more video game publishers and developers are offering games for free to help kill the boredom.
The latest to join the movement are Warner Bros. and TT Games, which are currently offering "The LEGO Ninjago Movie Video Game" for free. However, the popular action-adventure game is only available for a limited time.
In its announcement on Twitter, TT Games revealed that the LEGO-themed title is up for grabs until May 21, Thursday. Moreover, it is not only available for consoles such as PlayStation 4 and Xbox One, as gamers can also avail it on PC via Steam.
Released in 2017, "The LEGO Ninjago Movie Video Game" has received mixed reviews, with some criticizing its technical issues at launch. However, a quick visit at the Steam review page shows that a lot of gamers enjoy the lighthearted fun that the game provides.
Unlike the other LEGO games, "LEGO Ninjago" has a combat-heavy approach. In it, a gamer can choose to play it as a single-player or co-op mode and competitive mode with up to three other players. It has a lot of free-running as players explore through eight movie-inspired locations to fight enemies.
While it is not as big of a title compared to the freebies offered by other companies, it is still a solid game that the whole family could enjoy – especially those with kids.
To recall, Sony offered "Uncharted: The Nathan Drake Collection" and "Journey" for free last April as part of their Play At Home Initiative. The move received massive praise from the gaming community, especially with the COVID-19 pandemic forcing people to stay at home and quarantine to help flatten the curve.
Meanwhile, Epic Games Store recently offered "Grand Theft Auto 5" for free, causing huge excitement among fans – though it led to some technical issues due to the epic download rush sparked by the incredible offer.
Sure enough, "LEGO Ninjago" will not be the last game to be offered for free amid these challenging times. While lockdown orders have been eased in some states and countries, more people are still leaning on video games in the absence of other avenues of entertainment.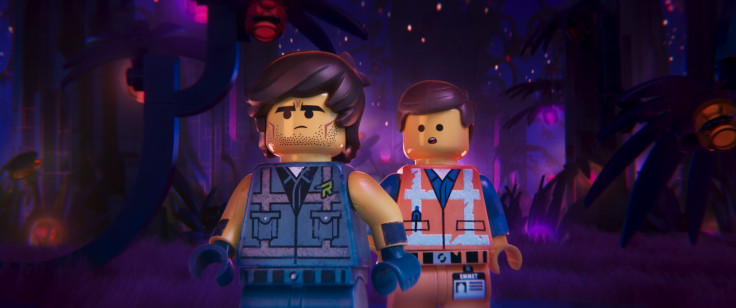 © Copyright IBTimes 2023. All rights reserved.