Lena Dunham and Jon Hamm Discuss 'The New Yorker' iPhone App [Video]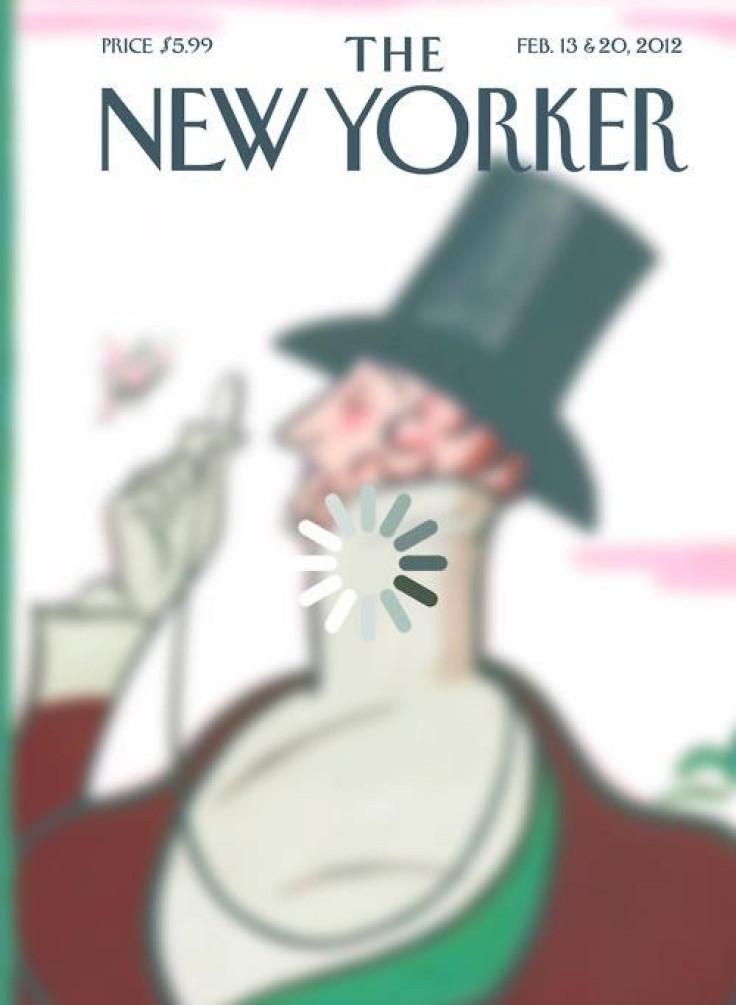 The New Yorkers' marketing team should take note, Jon Hamm just called the magazine a "terrible version of Rolling Stone," and regardless of the fact the comment was in jest and in character, through the power of Hamm's suggestion that name might take off. In a faux interview above Hamm plays a technologically challenged talk show host ("you actually can't watch TV on an iPad") while Lena Dunham, the Emmy nominated "Girls" writer plays a fictionalized version of herself with more interesting project titles. Instead of focusing on her cinematic triumph "Baby Mafia," the discussion organically hits on the The New Yorkers' new iPhone app.
In an imaginary film clip Dunham gives a rundown of the app's capabilities and features, which honestly don't seem that different from most magazine apps; The New Yorker subscribers can access an entire issue on their phone, read articles, and share that witty profile they think is completely brilliant with all their Facebook friends with just one tap. More importantly the video taught viewers Philip Roth will wait on hold and Dunham would like to go see "As You Like It."
Dunham has contributed pieces to The New Yorker twice, The Huffington Post reports, including an essay published in its latest issue. Whether this video draws in more readers for the magazine remains to be seen, but I do hope it sparks a trend of celebrities creating promotional videos for all kinds of iPhone apps. Wouldn't everyone enjoy Kristen Stewart staging some sort of live action game of Angry Birds or Justin Bieber flipping his hair in Sepia and Lo-fi for Instagram?
© Copyright IBTimes 2023. All rights reserved.