Lenovo 'Sisley' S90: A Less Than Subtle Apple iPhone Clone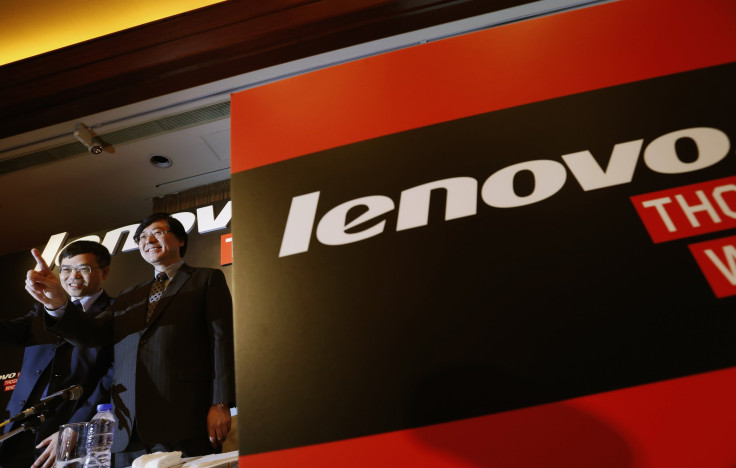 Lenovo this week unveiled its "Sisley" S90, a smartphone for the China market that looks nearly identical to Apple's iPhone 6. It features a metal-curved design and its speaker grills borrow design elements from the previous Apple smartphone, the iPhone 5S, as seen in photos posted on the company's Chinese website. It also sports an identical thickness to the iPhone 6, coming in at 6.9mm along with gold, silver-gray and pink color options.
The similarities between Lenovo smartphone and the iPhone 6 mostly end at its exterior. Internally, the S90 features a 13MP camera, 5-inch Super AMOLED display with a 1280x720 pixel resolution, near-field communication, 1GB of RAM and a 1.2 GHz Snapdragon chip.
Though the S90 features a higher megapixel camera, its larger physical display sports a lower resolution than the iPhone 6's 1334x750 pixel 4.7-inch display. To make up for it, the smartphone also sports a larger 2,300 mAh battery compared to the iPhone 6's 1800 mAh battery.
While it may be a different phone from the iPhone 6, Lenovo's marketing materials weren't shy with taking design cues from Apple's own promotions. Just like in Apple's ads, the S90 is shown from a side profile amid a green-leafed plant background image.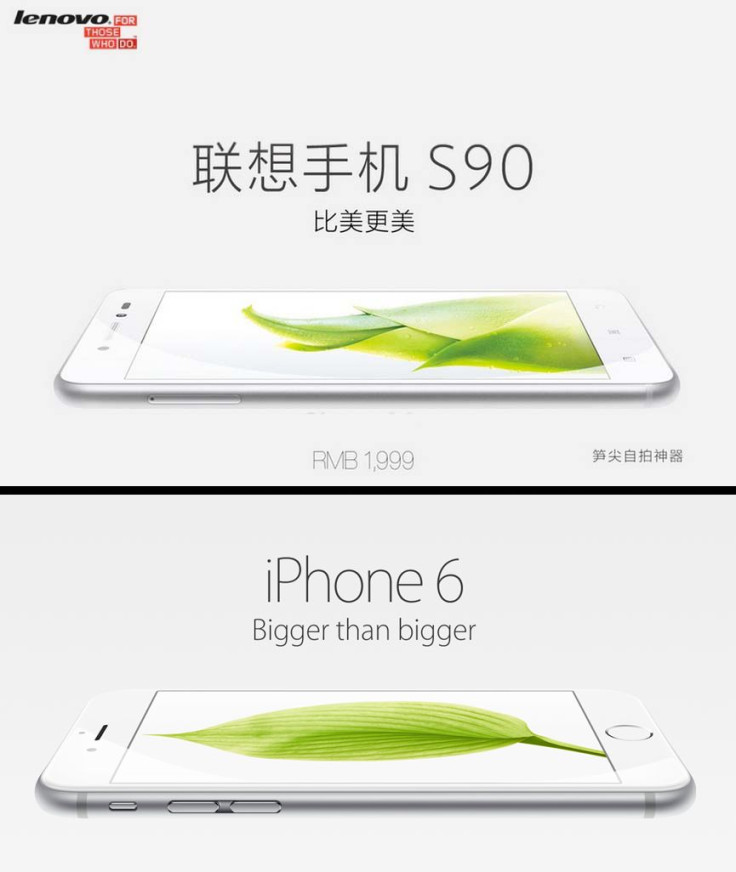 Lenovo recently completed its purchase of Motorola this year, giving it an 8 percent share of the global smartphone market, according to Strategy Analytics.
Pricing for the Lenovo "Sisley" S90 starts at 1,999 yuan ($326) for the 16GB model.
© Copyright IBTimes 2023. All rights reserved.