Leon Black Net Worth: How Rich Is The Businessman Accused Of Rape?
Apollo Global Management co-founder Leon Black has been accused of rape after a fresh lawsuit filed against him Monday linked him to convicted sex offender Jeffrey Epstein.
In the lawsuit, Cheri Pierson accused Black of raping her nearly two decades ago in a New York City mansion owned by Epstein.
Pierson sued Black under New York's Adult Survivors Act, a new law that went into effect Thursday giving victims of sexual assault a one-year window to file a lawsuit against their alleged abusers even if the statute of limitations had expired.
The woman said that when she was faced with financial uncertainty when younger, she gave Epstein five massages for $300 each, Reuters reported. Epstein also allegedly arranged for Pierson to give Black a massage in 2002.
Pierson said in the lawsuit that the session, on the third floor of Epstein's mansion, turned into a non-consensual sexual encounter, and accused Black caused her "excruciating pain."
The lawsuit blames Black for sexual assault and intentional infliction of emotional distress and seeks unspecified damages, and also accused Epstein's estate of negligence.
"We intend to defeat these baseless claims," Black's lawyer Susan Estrich said in a statement, calling the lawsuit false and "part of a scheme to extort money from Mr. Black by threatening to destroy his reputation," Reuters reported.
Estrich also threatened to respond with defamation lawsuits if Pierson continued.
Black ranked 197 on the Forbes 2022 billionaire list, with an estimated net worth of $9 billion as of Nov. 30, 2022.
He co-founded Apollo, which currently manages assets that are worth $500 billion, with former colleagues Joshua Harris and Marc Rowan, both of whom are billionaires. However, Black was pushed out of the CEO's office in March 2021 after an investigation discovered his links with Epstein.
Black continues to hold a 23% stake in Apollo Global Management, Forbes reported, adding that Black was an "avid art collector" and purchased an Edvard Munch painting in 2012. The rare painting cost him about $120 million.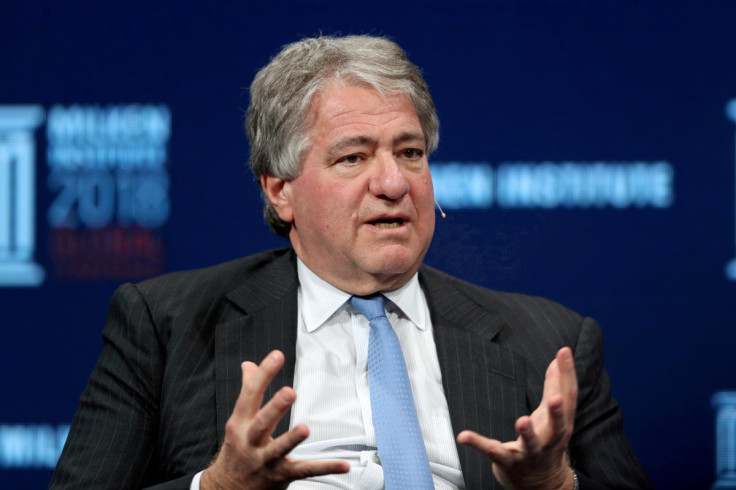 © Copyright IBTimes 2023. All rights reserved.
FOLLOW MORE IBT NEWS ON THE BELOW CHANNELS