Less Than 2M Bitcoins Left To be Mined; What Happens When All BTC Are Mined?
KEY POINTS
Bitcoin miners mine 144 blocks on average every day
The average Bitcoin-mining interval is 10 minute
BTC was trading 0.72% at $19,136.94
The latest data reveals that there are only 1,915,218.8 Bitcoins left to be mined and while many estimate that all the BTC will be mined sometime in 2140, crypto investors wonder what happens when that happens.
Satoshi Nakamoto, the pseudonymous creator of the world's first and largest cryptocurrency by market capitalization Bitcoin, placed a maximum limit or hard cap of 21 million on the crypto asset's supply and regulated it using an algorithm in its source code. Interestingly, a new set of data from BuyBitcoinWorldwide revealed that there are only 915,181.3 BTC left to be mined.
Bitcoin miners mine 144 blocks on average every day, with 6.25 BTC per block; this means an average of around 900 are mined daily. However, a lot of miners have been integrating new hash power over the past years and instead of the usual 10-minute intervals, they have cut it to just 9.5 minutes, making faster creation of new Bitcoins, highlighting that there are more than 900 new BTCs created per day.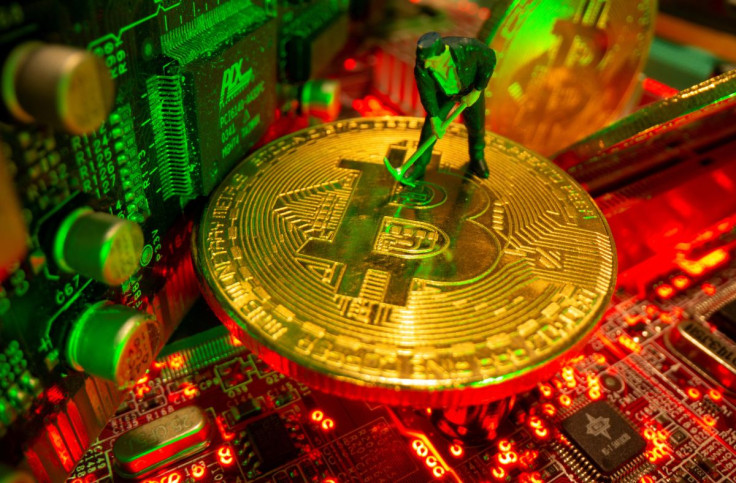 When all Bitcoins are mined, the number of coins in circulation will stay at that level permanently. One of its significant implications is that mining will not be as profitable as before and while miners will still be rewarded, they will only get it through transaction fees and no longer from minting BTCs.
It is worth noting that Bitcoins can only be created by mining, which means all BTCs in existence were mined Bitcoins. With a 21 million capped supply, and 1,915,181.3 BTC left to be mined, the total Bitcoins in existence is 19,084,818.75 BTC.
Reaching the supply limit will be profitable for Bitcoin holders since the supply will become scarce at the time; thereby, its value will surge, provided the demand is still high. The rationale is that investors who wish to purchase Bitcoins when their capped limit has been mined will have to source it from another person, giving that seller control of the crypto asset's price.
As of 5:04 a.m. ET on Monday, BTC was trading 0.72% at $19,136.94 with a 24-hour volume of $15,137,209,925, based on the latest data from CoinMarketCap.
© Copyright IBTimes 2023. All rights reserved.
FOLLOW MORE IBT NEWS ON THE BELOW CHANNELS