'Lethal Weapon' Spoilers: Swoosie Kurtz, Bre Blair, Aaron O'Connell To Guest Star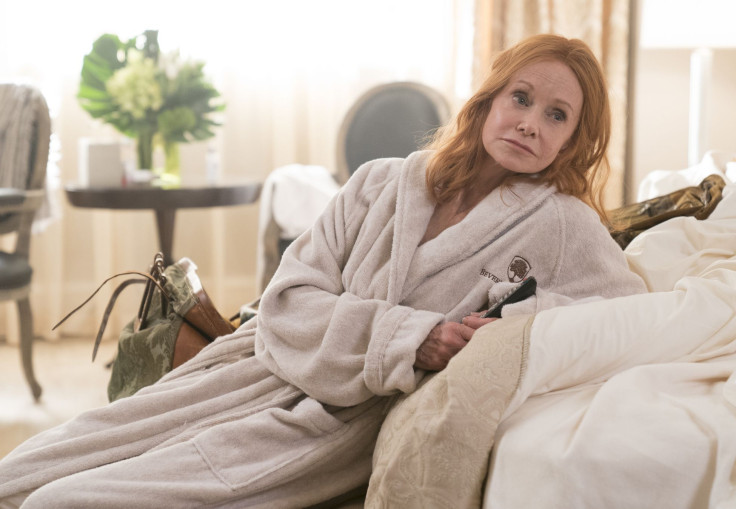 Swoosie Kurtz, Bre Blair and Aaron O'Connell will all appear in the next episode of "Lethal Weapon."
According to the synopsis for Season 2, episode 15 of the Fox series, Kurtz, Blair and O'Connell will play the roles of Ruthie, Ali and Derek, respectively. Details on their characters are being kept under wraps, but the three are likely involved in a local jewelry heist that Murtaugh (Damon Wayans) and Riggs (Clayne Crawford) investigate in the episode.
Kurtz is best known for her role as Joyce Moranto on the hit CBS sitcom "Mike & Molly." The 73-year-old Emmy and Tony Award winner also appeared on the NBC drama "Sisters," Showtime comedy "Huff" and ABC fantasy series "Pushing Daisies." On the film side, Kurtz starred in "Bubble Boy," "Cruel Intentions," "Liar Liar" and "Reality Bites."
Blair currently recurs as Annie Kay on CBS' action series "S.W.AT." Her other recent TV credits include Showtime's "Shameless," NBC's "Game of Silence," and CW's "The Flash."
O'Connell, meanwhile, rose to prominence for his portrayal of Wyatt Cryer on OWN's crime drama "The Haves and the Have Nots." Aside from his upcoming stint on "Lethal Weapon," the 31-year-old actor will also be seen next in Pasha Patriki's action thriller film "Black Water," starring Jean-Claude Van Damme and Dolph Lundgren in the lead roles.
In the trailer for the next episode of "Lethal Weapon," Murtaugh appears to have located the person behind the heist. Murtaugh tells the suspect to step out of his car. But instead of following the detective's order, the suspect tries to escape by driving his vehicle away. Determined to catch the culprit, Murtaugh jumps on top of the car, hoping to stop it. Since Riggs isn't able to chase the car himself, he's left with no choice but to call 911 for backup.
Also in the hour, Murtaugh is sent to a tizzy when he gets called "grandpa" by another parent while at the playground with his youngest child Harper. Meanwhile, Riggs deals with withdrawal from drinking.
"Lethal Weapon" Season 2, episode 15, titled "An Inconvenient Ruth," airs on Tuesday, Feb. 6 at 8 p.m. EST on Fox. Watch the trailer below:
© Copyright IBTimes 2023. All rights reserved.