'Lethal Weapon's' Hilarie Burton, 'Walking Dead's' Jeffrey Dean Morgan Expecting Second Child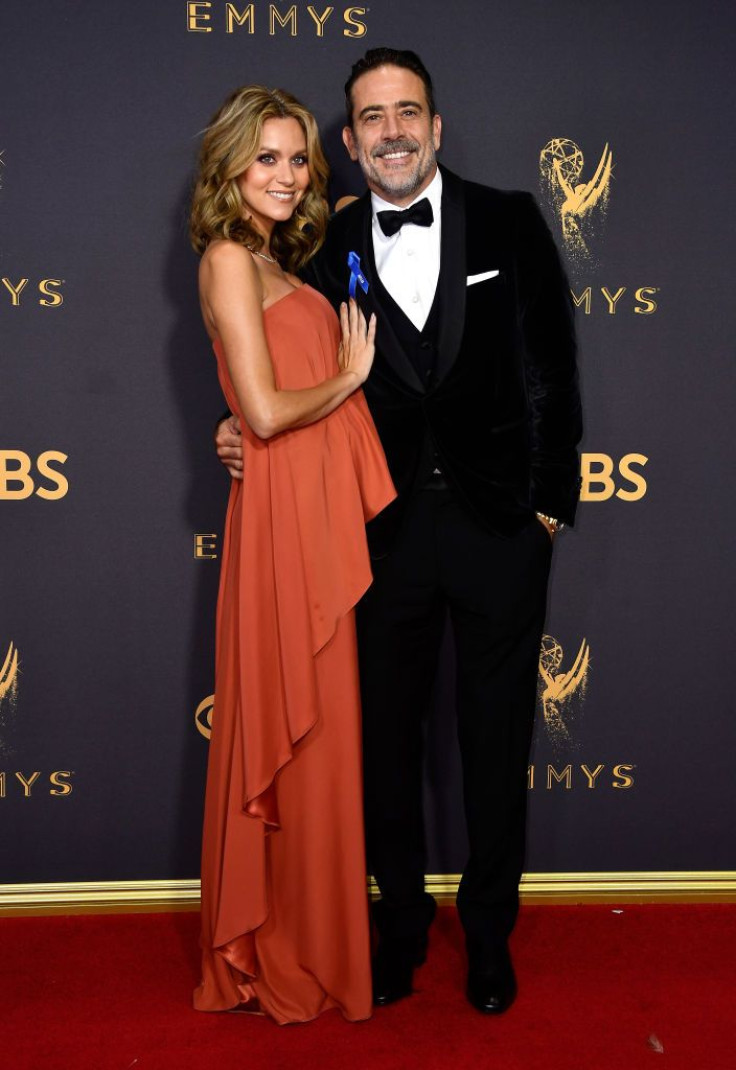 "Lethal Weapon" star Hilarie Burton is pregnant!
Burton and her husband Jeffrey Dean Morgan are expecting their second child together. According to People, Morgan — who plays Negan on AMC's "The Walking Dead" — revealed the pregnancy news on when he adoringly placed his hands on Burton's baby bump while posing for pictures at the Emmy Awards red carpet on Sunday.
Burton and Morgan, who have been in a relationship with each other since 2009, are already parents to their 7-year-old son Augustus.
Although Burton has been spotted with a diamond sparkler on her ring finger for a while now and Morgan has been referring to Burton as his wife in interviews since 2014, the "Good Wife" alum told The Philippine Daily Inquirer in 2015 that they were not yet married. They, however, intended to wed when he could get enough time off from work. "I'm not technically married yet but we say we are and eventually we will be," he explained. "I can't stop working is the problem. So it's hard to seal that deal."
While the couple are yet to walk down the aisle, Burton couldn't be more grateful to have Morgan in her life. "I have the best dude on the planet. He is so sweet, he's taking care of our son single-handed right now while I'm out working on 'Lethal Weapon,'" Burton gushed about Morgan in an interview with Refinery29 last January. "And he's a very good partner. He's a lovely man. He's nothing like he is on 'Walking Dead.'"
Burton recurred as DEA Agent Karen Palmer in Season 1 of "Lethal Weapon." The synopsis for Season 2, episode 2 revealed that Burton is set to reprise her role in the upcoming season. However, it's unclear whether her pregnancy will be written into the show if she returns for more episodes.
Morgan, meanwhile, continues his stint as Negan in Season 8 of "The Walking Dead," which premieres on Oct. 22 on AMC. He is also set to star in the 2018 action adventure monster film "Rampage," alongside Dwayne Johnson, Naomie Harris, Malin Akerman, Joe Manganiello, Jake Lacy and Marley Shelton.
© Copyright IBTimes 2023. All rights reserved.