Lewis Capaldi Net Worth: Scottish Singer Emotional At Glastonbury Festival As Fans Finish Song For Him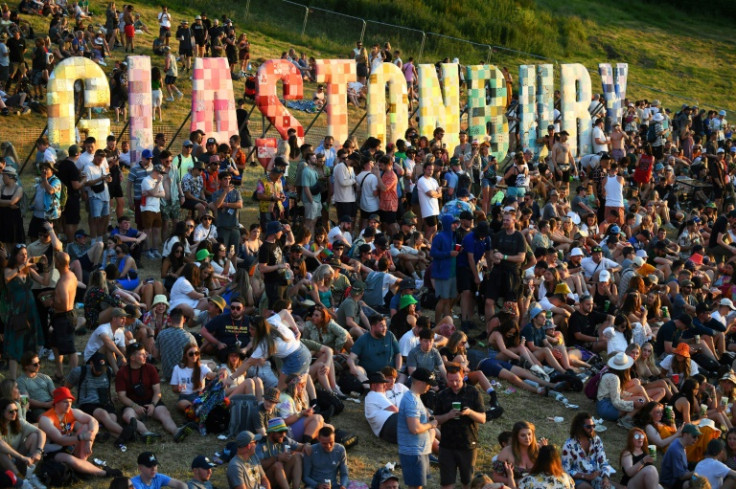 KEY POINTS
Lewis Capaldi performed at the Glastonbury Festival Saturday after taking a nearly three-week break
The singer thanked fans who sang his song "Someone You Loved" when he struggled to finish his set
Capaldi just recently released his second album and dropped his Netflix documentary
Lewis Capaldi struggled to finish his set at the Glastonbury Festival over the weekend, but his fans were there to rescue him.
The 26-year-old musician was noticeably struggling and seemingly lost his voice in the middle of his performance of his chart-topping hit "Someone You Loved" at the music festival in England Saturday. Capaldi, who has been open about his struggles with anxiety and Tourette syndrome, appeared emotional as the packed crowd at the Worthy Farm stage shouted out the lyrics in his place and helped him finish his song.
According to Celebrity Net Worth, the Scottish singer-songwriter has an estimated net worth of $10 million, which he garnered from the sales of his albums and singles, tours, and merchandise.
His debut album, "Divinely Uninspired to a Hellish Extent," sold over 2 million copies and became a streaming giant.
This year, Capaldi released his sophomore studio album "Broken by Desire to Be Heavenly Sent." He also dropped his Netflix documentary "How I'm Feeling Now" in April.
The Mirror reported that he signed a seven-figure deal with Netflix for his documentary, so his net worth could be even greater. International Business Times could not independently verify this information.
His biggest purchase to date is reportedly the $2.04 million farmhouse on the outskirts of Glasgow that he bought in 2020. He revealed in his documentary that he also bought a home in London.
Capaldi's emotional moment at the Glastonbury Festival was captured by the BBC in a video that has since gone viral on social media.
"Glastonbury, thank you so much. If I never get to do this again, this has been amazing," he told the crowd when he concluded his performance, The Guardian reported.
This comes nearly three weeks after Capaldi shared a "difficult message" on Instagram announcing that he had to cancel all of his commitments ahead of the festival.
He apologized to fans earlier this month for needing to "cancel all commitments from now until I play Glastonbury on June 24th" as "the last few months have been full on both mentally and physically."
"I haven't been home properly since Christmas and at the moment I'm struggling to get to grips with it all," he wrote. "I need to take a moment to rest and recover, to be at my best and ready for Glastonbury and all of the other incredible shows coming up so that I'm able to continue doing what I love for a long time to come."
Before he performed "Someone You Loved" Saturday, Capaldi mentioned his "wee break for my mental health" and explained how much he loved Glastonbury and what it meant for him to perform at the festival.
"I wanted to come back and do Glasto because it's so incredible, so I just wanna thank you for coming out and watching us. I was s--- scared but you've really made me feel at ease. I'm really sorry — I hope the Eavises will have me back even though it's been a bit of a s--- show," he said in the middle of his performance.
He added, "I feel like I'll be taking another wee break for the next few weeks. You might not see me even for the rest of the year, but when I do come back and I do see you, I hope you're up for watching."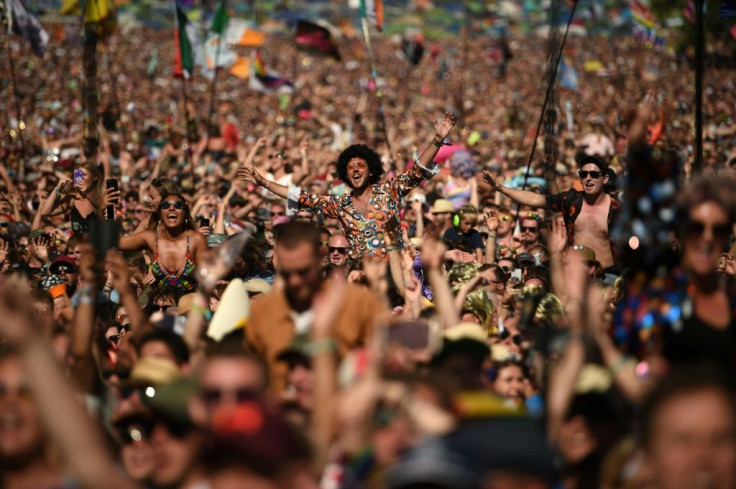 © Copyright IBTimes 2023. All rights reserved.