LG G6 Features: Facial Recognition Could Be On The Way For LG Pay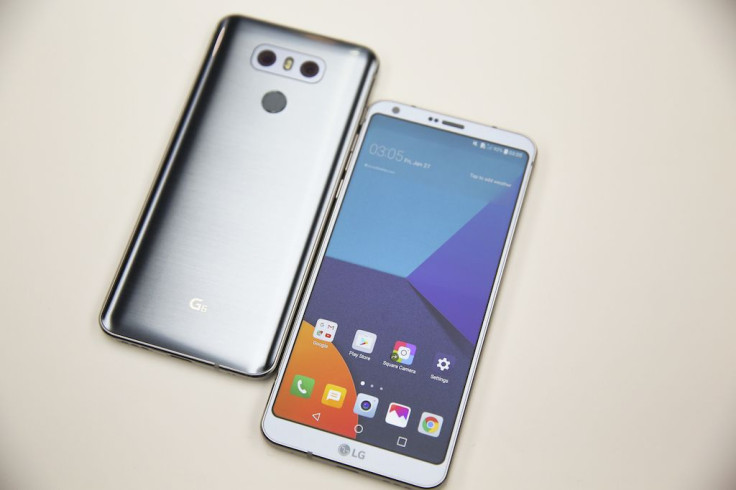 LG plans to include 3D facial recognition software on the company's latest smartphone, LG G6, according to The Investor in Korea.
The news comes after rumors circulating last year suggesting the G6 would launch with an iris scanner and LG's own mobile payment platform, LG Pay. LG was reportedly already making technology that merges the camera sensor and iris scanner.
Read: Samsung Galaxy S8 vs. LG G6: Comparison Review Of Specs, Features And More
LG has reportedly teamed up with facial recognition firm Oez and the software for the LG G6 could launch as early as June, when LG Pay takes off. Paying with facial recognition could boost LG above its smartphone rivals.
LG Pay would compete with Apple Pay and Samsung Pay. LG's payment service would be different, since it would work with facial recognition, while Apple Pay works with Touch ID and Samsung Pay allows purchases with a pin or fingerprint ID.
Read: Apple Vs. Samsung Pay: Apple Adds More Than 20 U.S. Banks To Apple Pay
Meanwhile, Apple and Samsung are making their own moves towards face recognition. Samsung revealed its latest phones, the Galaxy S8 and Galaxy S8+, with its own facial recognition technology for unlocking the devices. However, the technology looks like it can be easily be tricked. Recently, a YouTuber demonstrated that the facial recognition feature on the Galaxy S8 can easily be fooled by a full-screen selfie.
On the other hand, previous rumors suggest Apple will release the iPhone 8 with a face recognition feature. An analyst's note to investors in January said the 10th anniversary iPhone could include "some form of facial/gesture recognition supported by a new laser sensor and an infrared sensor mounted near the front-facing camera."
© Copyright IBTimes 2023. All rights reserved.
FOLLOW MORE IBT NEWS ON THE BELOW CHANNELS