LGBT Conference 2015 Addresses Black Transgender Murders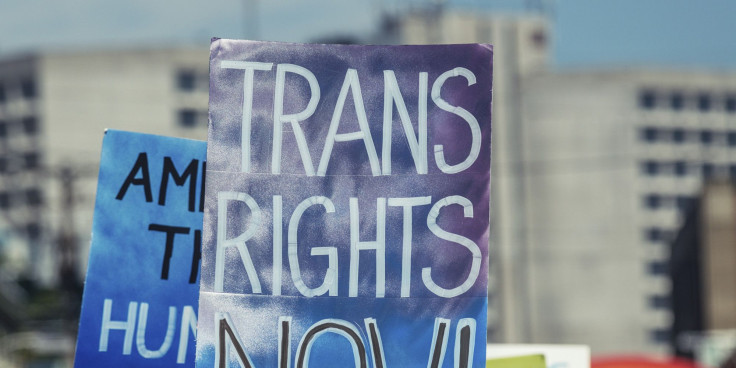 Thousands of advocates from around the country gathered Friday in downtown Denver for the second day of Creating Change, the 27th National Conference on LGBT Equality. This year's conference is taking place amid a national conversation on disproportionate violence against certain members in the lesbian, gay, bisexual and transgender community. Four transgender women of color have been murdered in less than one month, according to media reports.
"This is nothing short of an outrage, a national tragedy and an epidemic," Chai Jindasurat, who coordinates programming with the National Coalition of Anti-Violence Programs, told BuzzFeed News in a statement Friday.
Authorities are investigating the murder of 36-year-old Taja Gabrielle DeJesus, who was stabbed to death Sunday morning in San Francisco, SF Weekly reported. Less than two weeks earlier, another California transgender woman of color was fatally stabbed in Los Angeles. Firefighters found the 33-year-old woman who went by Yazmin Payne at the scene of an apartment fire Jan. 31. A 25-year-old man, believed to be Payne's boyfriend, was arrested Sunday on suspicion of murder, according to local news station KNBC.
Two other transgender women of color— one in Virginia and another in Texas — also were killed within the last month. Lamia Beard, 30, was fatally shot Jan. 17 in Norfolk, Virginia. Police investigating Beard's death referred to her exclusively as a man, and an article in the Virginian-Pilot implied Beard was likely a prostitute, BuzzFeed News reported.
"The harm of the media misgendering and victim-blaming is that it sends a message to the public that these homicides are not as serious, and that somehow transgender people deserve it," Jindasurat told BuzzFeed News last month.
Texas resident Ty Underwood, 24, a transgender woman of color who was murdered in a shooting Jan. 26, also was referred to as a male in local media reports. Police have not yet classified the deaths of Underwood and Beard as hate crimes, and the investigations are ongoing.
Misgendering victims makes it difficult to track the rates of homicides and assaults among transgender people. The Federal Bureau of Investigation released its annual hate crime report in December that showed only 33 people in the United States were hate crime victims targeted for their gender identity in 2013. However, the National Coalition of Anti-Violence Programs also released a report that found 344 transgender people were targeted in hate crimes in 2013.
The National Coalition of Anti-Violence Programs report also found 72 percent of LGBTQ homicide victims in 2013 were transgender women, while 67 percent were transgender women of color. (The "Q" can stand for "questioning" or "queer.")
In the wake of the recent murders, the Gay & Lesbian Alliance Against Defamation (GLAAD) organized a daylong event at the Creating Change conference Thursday focused on building communities across race, class and cultural barriers to protect the greater transgender community against systematic abuse and violence.
"The pervasive negative impacts of this anti-transgender bias coupled with structural racism have been especially devastating for transgender people of color and has caused transgender women of color, particularly black transwomen, to be murdered on our streets with seeming impunity," Ross Murray, a GLAAD director of programs, wrote in a post on the group's website Thursday.
People at the three-day conference expressed support on social media for the slain transgender women of color. Advocates also compared the recent death of lesbian Latina teenager Jesse Hernandez with the fatal shooting of black teenager Michael Brown in Ferguson, Missouri. Hernandez, 17, was fatally shot last week behind the wheel of a stolen car by police in Denver. Nearly 100 transgender people and demonstrators took over the stage at the conference Thursday, protesting Hernandez's death and demanding solidarity from LGBT advocates, according to the Advocate.
© Copyright IBTimes 2023. All rights reserved.