Li Xiaolin, Former Chinese Premier Li Peng's Daughter, Hid Over $2M In HSBC Swiss Account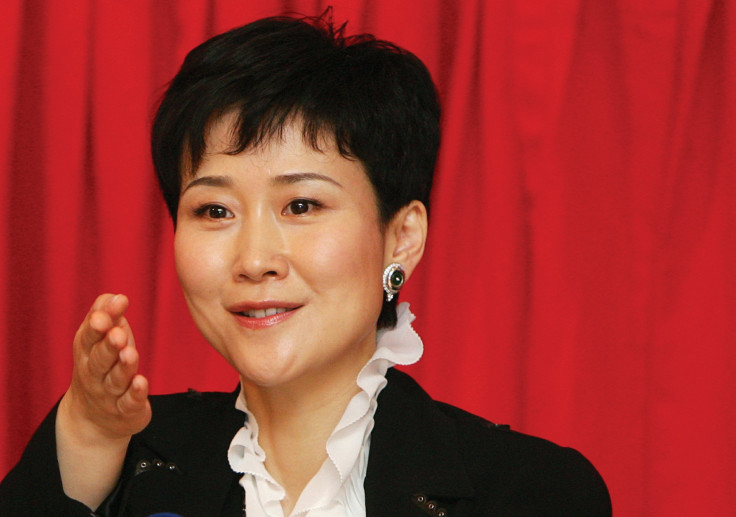 Li Xiaolin, the daughter of former Chinese Premier Li Peng, held nearly $2.48 million in a secret HSBC account in Switzerland, according to a report from the International Consortium of Investigative Journalists (ICIJ). The revelation about Li's secret funds adds to the list of well-connected Chinese families that have been accused of hoarding wealth in the past, including in overseas accounts to avoid investigations back home.
Li, who currently heads China Power International Development, did not comment on the disclosure by ICIJ, which published a report earlier this week based on leaked information from a cache of files named "Swiss Leaks." Critics allege that high-placed Chinese officials leverage important positions in industries like energy, communications and banking, which provide huge payoffs, often putting personal gains ahead of public interest, according to The Associated Press (AP).
Li and her husband, who became HSBC clients in 2001, are "beneficial owners of one client account that was connected to five bank accounts that together held as much as $2.48 million in 2006/2007. They were all held under the name of Metralco Overseas S.A., a Panama-registered company that was dissolved in 2012," ICIJ reported.
The revelation also comes at a time when Chinese President Xi Jinping is in the midst of a wide-ranging crackdown on corruption among government officials and bureaucrats.
Li Peng held office from 1987 to 1998 and his daughter, who is widely known as the "Power Queen," has claimed that her family background has not had any bearing on her success. Li Xiaolin, who reportedly had a taste for expensive clothes has shifted to a more modest lifestyle since Xi took office and launched his anti-corruption drive, AP reported.
Xi's critics have called his crusade against corruption a ruse to purge political rivals and, in 2012, Bloomberg had reported that Xi's relatives held investments in companies with total assets worth $376 million; an 18 percent indirect stake in a rare-earths company with $1.73 billion in assets; and a $20.2 million holding in a publicly-traded technology company. However, none of these interests could be traced back to the president, his wife or daughter. Another 2012 report from The New York Times, stated that relatives of former Chinese Premier Wen Jiabao controlled assets worth at least $2.7 billion, AP reported.
ICIJ revealed Sunday that HSBC's Swiss arm helped its wealthy clients dodge taxes and hide undeclared "black money" accounts from authorities. The data, reportedly revealed by an HSBC employee-turned whistleblower in 2007, claimed that the bank's Swiss arm offered services to arms dealers, smugglers and dictators like Egyptian President Hosni Mubarak, deposed Tunisian President Ben Ali and current Syrian President Bashar Assad.
© Copyright IBTimes 2023. All rights reserved.
FOLLOW MORE IBT NEWS ON THE BELOW CHANNELS