Liam Neeson 'Fell In Love' With 'Taken' Woman While Filming 'Blacklight' In Australia
KEY POINTS
Liam Neeson promoted his latest movie "Blacklight" on the Australian morning show "Sunrise"
The actor said he fell in love with a mystery woman in Melbourne before he found out she was "taken"
Neeson said he is looking forward to going back to Australia
Liam Neeson didn't expect to find love while filming his latest action movie in Australia.
Neeson, 69, recently promoted his film "Blacklight" on the Australian morning show "Sunrise," where he revealed that he fell in love with a woman in Melbourne before he found out she was "taken."
"I loved Melbourne, I loved our Australian crew," Neeson was quoted by People as saying. "Every department was superb but they were their own people, do you know what I mean?"
He continued, "I made a couple of pals and fell in love once while I was there, but she was taken."
Although he did not pursue the love he found in the Land Down Under, the "Taken" star wants to return to the country. "I look forward to going back, I really do," he said.
Host David Koch and Natalie Barr were intrigued by Neeson's confession and asked viewers to share some details if they knew anything about the mystery woman.
"If you know the lady involved, go to the Facebook page. Give us some hints!" Koch was quoted by Vanity Fair as saying.
Neeson's admission was "particularly notable" because he has not dated much or addressed his love life publicly since the death of his wife, actress Natasha Richardson, in 2009, the outlet noted.
In 2014, Neeson spoke with Anderson Cooper about Richardson's sudden death, revealing that when he last saw her, doctors told him she was already brain dead after suffering a severe head injury in a skiing accident in Quebec, Canada.
"She was on life support...I went in to her and I told her I loved her. I said, 'Sweetie, you're not coming back from this, you've banged your head,'" Neeson said. "She and I had made a pact, if any of us got into a vegetative state that we'd pull the plug. That was my immediate thought, 'Okay, these tubes have to go. She's gone.'"
Neeson and Richardson married in 1994 and share two sons, Micheál, 26, and Daniel, 25.
In 2010, the "Honest Thief" actor began dating British publicist Freya St. Johnston. However, they parted ways two years later.
He also previously dated Helen Mirren in the 1980s after they met on the set of "Excalibur." In 2018, the former lovers reunited on "The Graham Norton Show," where they revisited their past romance.
Neeson said it was love at first sight when he saw Mirren and admitted that he was "very smitten" when he saw her in her full Morgana le Fay costume.
The "Red" actress, for her part, considered herself "lucky" to have been with Neeson.
"We didn't date, we lived together for four years – we were a serious item for a while," said Mirren. "Lucky me!"
Neeson also joked about how he knew Mirren had a crush on him when they were filming together. "Before I met her and we worked together, I had read somewhere that if she fancied a guy she would imitate his walk behind his back and I turned around one day and she was doing that to me," he said.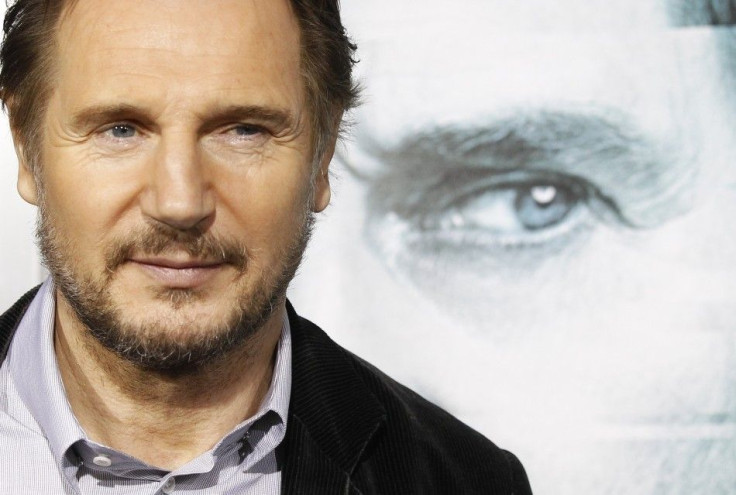 © Copyright IBTimes 2023. All rights reserved.
FOLLOW MORE IBT NEWS ON THE BELOW CHANNELS