Liam Neeson Net Worth: 'Taken' Actor Earned $40M From Franchise
KEY POINTS
Liam Neeson has an estimated net worth of $145 million
He has appeared in more than 90 movies, including "Schindler's List" and "Star Wars: Episode I – The Phantom Menace"
He reportedly took home $5 million for the first "Taken" movie but got a massive salary boost for the two sequels
Liam Neeson is an Irish actor perhaps best known for his roles in "Star Wars" and the action franchise "Taken." Here's how much he is worth today.
Neeson, now 69, has appeared in more than 90 films throughout his decades-long acting career and is currently worth a staggering $145 million, according to Celebrity Net Worth. Some of the actor's most iconic roles include Jedi Master Qui-Gon Jinn in "Star Wars: Episode I - The Phantom Menace," retired CIA field agent Bryan Mills in the "Taken" franchise and Oskar Schindler in "Schindler's List."
Neeson reportedly earned around $40 million from the "Taken" franchise alone. He took home $5 million for the first film, which was released in 2008. But after it became a hit, taking in a worldwide total of $226.8 million, Neeson got a massive salary boost for the next two installments.
He reportedly received $15 million for 2012's "Taken 2" and $20 million for "Taken 3," which was released two years after the second movie.
Neeson's major breakthrough in the movie industry came when Steven Spielberg offered him the lead role in the 1993 movie "Schindler's List." The film went on to gross more than $320 million worldwide and receive more than 80 awards. Neeson's performance in the holocaust drama earned him an Academy Award nomination.
Neeson then starred in "Rob Roy," "Michael Collins" and "Les Misérables" before being cast in the "Star Wars" prequel "Star Wars: Episode I – The Phantom Menace."
In 2002, the actor was nominated for a Tony for his role in "The Crucible." Following the release of his first "Taken" film, Neeson starred as the god of thunder Zeus in 2010's "Clash of Titans," which grossed $475 million worldwide.
Neeson was named by Forbes as one of the highest-paid actors in the world in 2015.
In terms of real estate, Neeson and his late wife, actress Natasha Richardson, purchased an apartment in Central Park West in 1994 for $1.4 million. He later sold it in 2010 for $1.352 million.
The actor also has a 37-acre estate located outside of Millbrook, New York, that he purchased in 1994 before he married Richardson. It features an outdoor swimming pool, a pool house, an international-sized tennis court and a movie theater. A beautiful country mansion is located at the center of the estate, which has a plush bathroom for each of its bedrooms, Belfast Telegraph reported.
Neeson's wife, with whom the actor shared two sons, died of an epidural hematoma in 2009 after a skiing accident.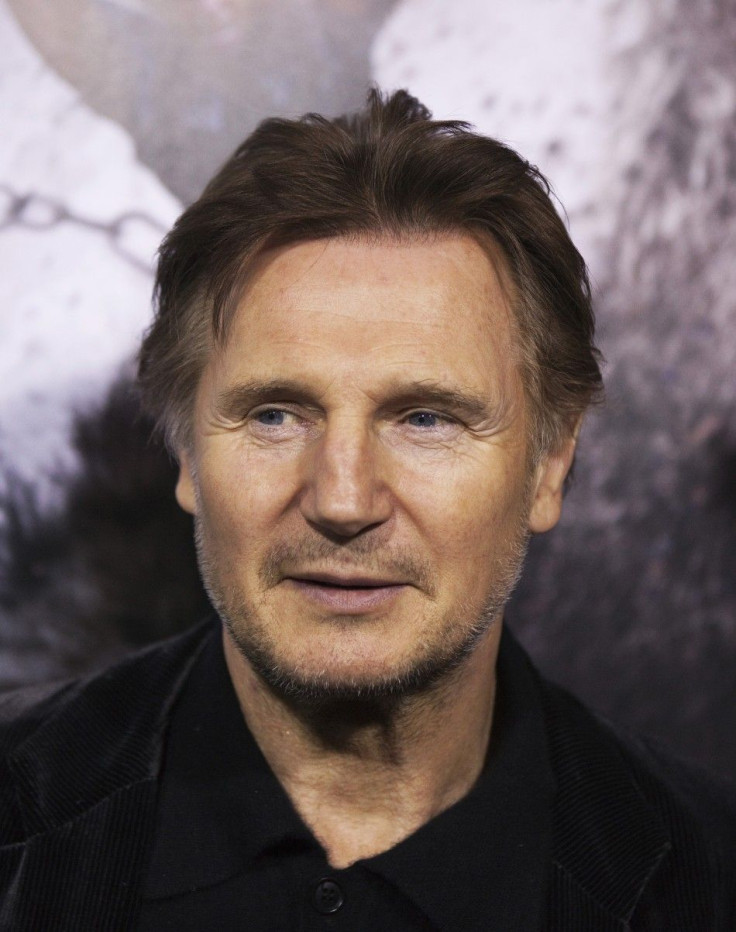 © Copyright IBTimes 2023. All rights reserved.
FOLLOW MORE IBT NEWS ON THE BELOW CHANNELS