License To Kill For San Francisco Police Robots? Twitter Reacts
KEY POINTS
Peskin said he attempted to limit police authority regarding robot use in the initial draft
An advocate said robot use in the police force was 'not normal'
One Twitter user said the idea of robots in the force was 'not gonna end well'
The San Francisco Police Department (SFPD) wants permission from the government to use robots "as a deadly force option," and advocates and Twitter users are expressing opposition to the proposal.
"Robots will only be used as a deadly force option when risk of loss of life to members of the public or officers is imminent and outweighs any other force option available to the SFPD," the draft policy stated.
The policy went on to explain that "only assigned operators who have completed the required training shall be permitted to operate the robots," adding that these operators are required to "complete the FBI's 6-week hazardous device school prior to [operating] the robots."
An earlier version of the draft policy was unanimously accepted by the Board of Supervisors Rules Committee in San Francisco, according to Mission Local, which first broke the news.
Supervisor Aaron Peskin said he attempted to limit police authority in using robots when he added "Robots shall not be used as a Use of Force against any person" in the initial draft, but that the SFPD crossed out the said sentence with a red line, as per Mission Local.
Advocates and observers are now raising concerns about the possible implications of robots being used by the police.
"This is not normal. No legal professional or ordinary resident should carry on as if it is normal," senior staff attorney at the Lawyers' Committee for Civil Rights of San Francisco Bay Area, Tifanei Moyer told Mission Local via email.
"We are living in a dystopian future, where we debate whether the police may use robots to execute citizens without a trial, jury, or judge," Moyer said.
Necrosoft Games director and author Brandon Sheffield took to Twitter to express his thoughts about the matter, stating that the approval of "killer bots" for police use "was pretty much always the endgame for robots in policing."
In replies to The Verge and KRON4's tweets about the proposal, Twitter users have also noted that the draft policy, if approved, is "not gonna end well."
Following the initial draft's approval, the proposal will be forwarded to the full Board of Supervisors on Nov. 29 for a final reading and voting.
The draft policy that will be voted on by politicians next week did state that robots "shall not be utilized outside of training and simulations, criminal apprehensions, critical incidents, exigent circumstances, executing a warrant or during suspicious device assessments," but it is unclear which specific situations will require robot deployment.
SFPD isn't the first to propose the use of robots in the field. Last month, Oakland police reportedly pushed for the use of shotgun-armed robots under certain emergency circumstances, The Intercept reported.
Shortly after the report was published, the Oakland Police Department shared on Facebook that it was "not adding armed remote vehicles to the department."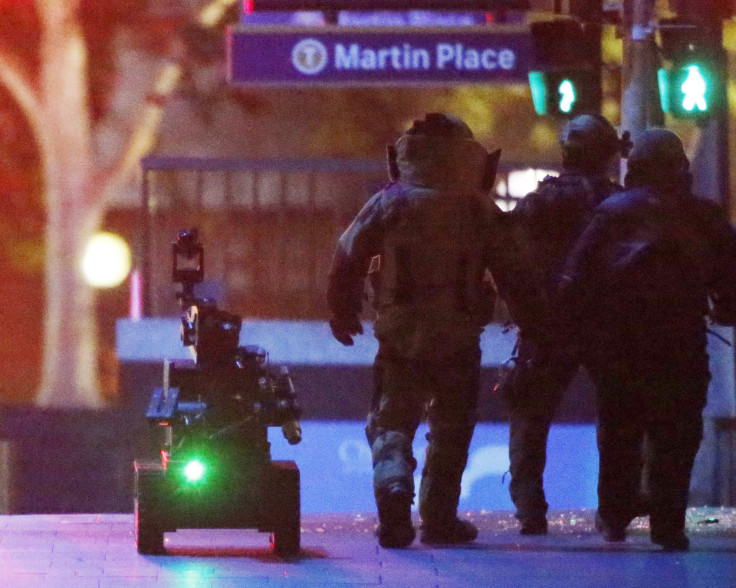 © Copyright IBTimes 2022. All rights reserved.
FOLLOW MORE IBT NEWS ON THE BELOW CHANNELS