'Life Of Kylie': Kylie Jenner 'Marries' Best Friend Jordyn Woods In Peru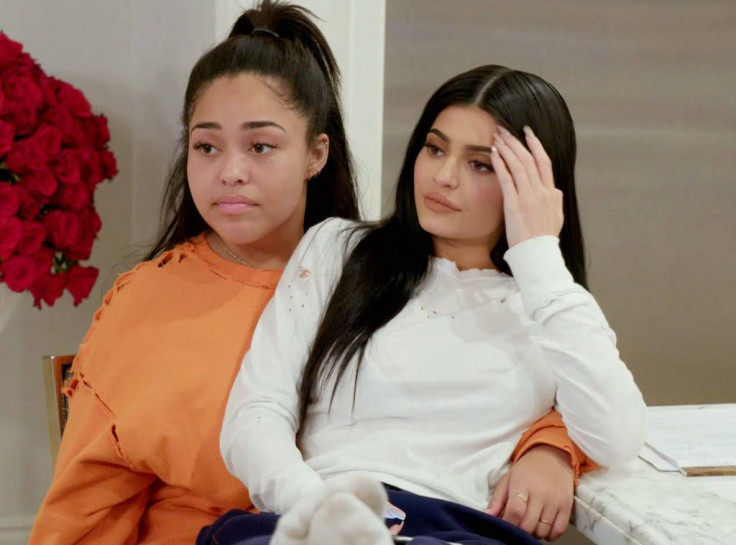 Kylie Jenner and her best friend, Jordyn Woods, have decided to take their friendship to the next level.
During Sunday's episode of "Life of Kylie," the reality TV star and Woods had a conversation about doing things separately. Wood voiced some concerns over Jenner's lifestyle and what it's like to always be tagged to someone as famous as her.
While still in Peru to visit the children that benefited from the proceeds of her Smile lip kit, Jenner came up with a plan to "marry" her best friend in a special ceremony. The two teens exchanged vows and wore an all-white ensemble to their "nuptials" that was attended by Kris Jenner and the reality star's assistant, Victoria.
At one point, Kris jokingly asked her daughter about her and the model's pre-nuptial agreement since it's something that they didn't finalize before "tying the knot."
In the episode, Kylie explained why they felt it was necessary to exchange vows. "It's like a marriage for friends. I want people to know that we're more than that. She's my girlfriend. I care for her like I care for my girlfriend… I like to keep a really small friend group. Just Jordyn, Victoria. They bring out a part of me that I love. Jordyn and I are always on the road and we're always doing something. We just have a connection that is once in a lifetime," she said.
Jenner also acknowledged the fact that Woods could be struggling with all of the attention she is getting at the moment. "I do think it's hard to be the best friend. It's a lot of attention. Dealing with me and my family becomes a lot of positive, but a lot of negative too," she said.
Towards the end of the episode, Jenner and Woods went their separate ways. The "Life of Kylie" star went out to watch a male performer's concert, while Woods said that she will no longer follow her best friend to Texas. Woods said that she knows she will be seeing less and less of Jenner in the coming months, but it is what's best for them.
© Copyright IBTimes 2023. All rights reserved.