Lightsaber Key To Plot Of 'Star Wars: The Force Awakens': Report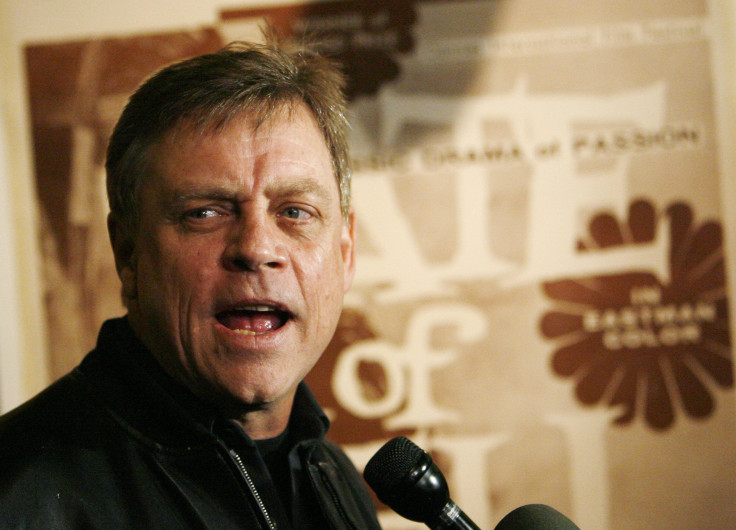 "Star Wars: The Force Awakens" continues the saga of Luke Skywalker and the Resistance forces, as they battle the remnant forces of the evil Empire. According to a new report, the movie will focus on the rise of the younger characters to carry on the battle. [Spoiler alert]
The second trailer of the movie showed how a lightsaber, which may belong to Luke, will play a significant role in the plot of the movie. According to a new report by MakingStarWars, the lightsaber will be wielded by John Boyega's character, Finn.
The lightsaber is apparently with Maz Kanata, played by Lupita Nyong'o, and in one of the scenes she hands it over to Leia, played by Carrie Fisher. Luke's lightsaber is apparently meant for Rey, who is said to come into the posession of the lightsaber eventually. The role of Rey is played by Daisy Ridley and her character's fate is said to be "intertwined" with that of Finn.
Will Finn become a Jedi? The report says that there is a possibilty of that happening as Finn spends time with Maz, who knows the ways of the Force.
The report also notes that not all lightsaber users need to be familiar with the ways of the Force. Finn, for instance, is said to use the lightsaber only out of necessity while fighting the Stormtroopers. The character will also use the lightsaber in a fight against the villain Kylo Ren toward the end of the movie, but lose, according to the report.
Boyega is said to have been spotted practicing a few sword moves for "Star Wars: The Force Awakens" earlier. Althouth the trailer of the movie shows a lightsaber, the actor playing Luke Skywalker, Mark Hamill, has still not been seen. Another veteran character who has still not been seen in the trailers is Fisher. Harrison Ford, playing Han Solo, appeared very briefly in the second trailer.
Source – YouTube/ Star Wars
© Copyright IBTimes 2023. All rights reserved.