'Star Wars: The Force Awakens' Spoilers: Wounded Character Has Luke's Remote From Original Movie And Potential Bond Of Friendship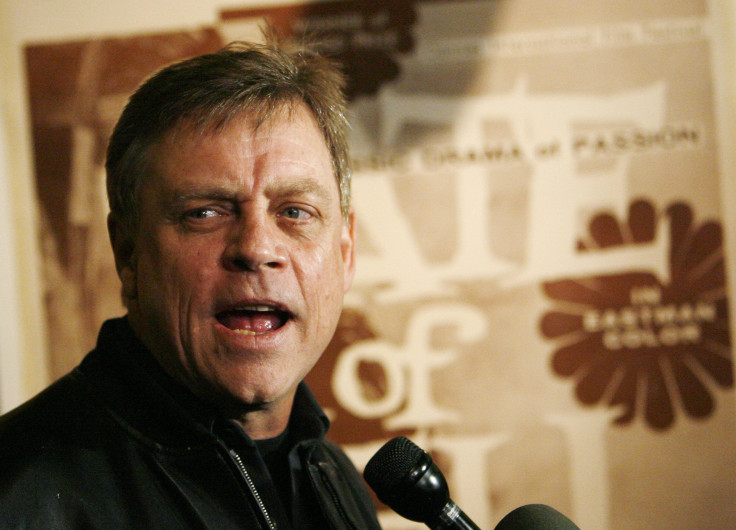 A leaked scene description from "Star Wars: The Force Awakens" talks about a major character carrying Luke's remote, seen in the very first movie released in 1977. The report also talks about the potential friendship of two characters. [Spoiler alert]
Han Solo and Chewbacca will be back after a gap of more than three decades. According to MakingStarWars, Chewie will be wounded while fighting two gangs aboard a "gigantic freighter" in the upcoming movie. He later escapes with Han, Rey and Finn in the Millennium Falcon.
The report goes on to state while attending to Chewie's wounds, Finn will find the remote Luke used in "Episode IV -- A New Hope." Fans of the franchise who have seen the 1977 movie will remember the character training with a lightsaber under the guidance of Obi-Wan Kenobi.
Finn apparently fiddles with the remote while chatting with Chewie in the scene and places it back into a bag. The report speculates whether this scene is a hint about Finn training in the ways of the Force. The character can either become a fighter for the Resistance like Han or a Jedi Knight in future movies.
According to the report, "Star Wars: The Force Awakens" doesn't reveal much about this aspect of the character and has left it "wide open" for the future movies to explore. Sources have apparently indicated Finn is "naturally attuned" to the Force.
The post also suggests there may be a new and growing friendship between Chewbacca and Finn. After the scene where Finn cares for Chewie, another scene apparently shows a reversal of roles.
Finn will fight the villain Kylo Ren in one of the scenes in "Star Wars: The Force Awakens" and get injured, the report said. While he is in the medical bay, recuperating from his wounds, Chewbacca is said to be "attentive" to the needs of Finn. The report calls the two characters "space buds." The role of Finn will be played by John Boyega in the movie and Peter Mayhew will be reprising his role as Chewbacca.
© Copyright IBTimes 2023. All rights reserved.
FOLLOW MORE IBT NEWS ON THE BELOW CHANNELS