'Star Wars: The Force Awakens' Spoilers: Explosive Behind The Scenes Video Involving Stormtroopers Leaks Online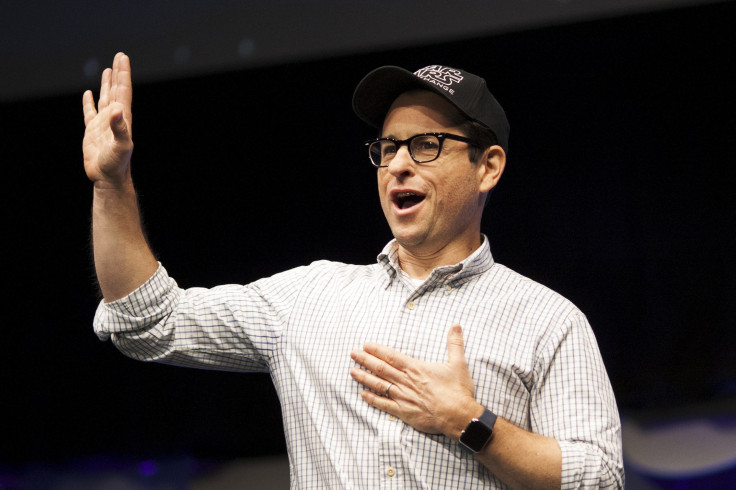 A behind-the-scenes video showing an action sequence in "Star Wars: The Force Awakens" has leaked online. The video apparently shows the escape of two major characters from a Star Destroyer in the movie.
[SPOILER ALERT]
The characters in question are Poe Dameron, played by Oscar Isaac, and Finn, played by John Boyega. The supposed leaked clip from the movie posted on MakingStarWars apparently shows the escape of the two characters from a Death Star battleship of the Empire.
The video shows battle-ready storm troopers getting startled by an explosion. None of the familiar cast members are seen in the video and it is unclear who the storm troopers are fighting in the scene. According to this report by MakingStarWars, the video shows the chaos at the hangar bay when Poe and Finn escape in a stolen TIE fighter.
The trailer of "Star Wars: The Force Awakens" shows that Finn is a storm trooper who later defects to join forces with Rey to fight against the Empire. Finn may be disgusted with the brutality of the villain Kylo Ren, and one of the scenes is said to show the character vomit right after a mission.
At some point in the movie, Finn and Poe hatch a plan of escape. The hangar bay colonel will see the two characters trying to leave the ship without authorization. Storm troopers rush to stop them from escaping, but Finn and Poe fire the guns of the TIE fighter.
One of the scenes in the second trailer of the movie, which was released after the report, shows a TIE fighter causing massive damage while firing in a hangar bay of an Imperial ship. The scene from the trailer shows storm troopers trying to stop the TIE fighter. Finn can also be seen in a storm trooper uniform in one of the scenes.
According to the report, Poe and Finn introduce themselves only after exiting the Star Destroyer in their stolen TIE ship. Their ship will later crash-land on a desert planet called Jakku. The first trailer of "Star Wars: The Force Awakens" shows Finn being stranded on a planet, wearing a storm trooper uniform.
Source – YouTube/ Star Wars
Source – YouTube/ Star Wars
© Copyright IBTimes 2022. All rights reserved.
FOLLOW MORE IBT NEWS ON THE BELOW CHANNELS