Lil Wayne-Birdman Beef: J Prince Plans To Get Weezy's Unpaid Royalties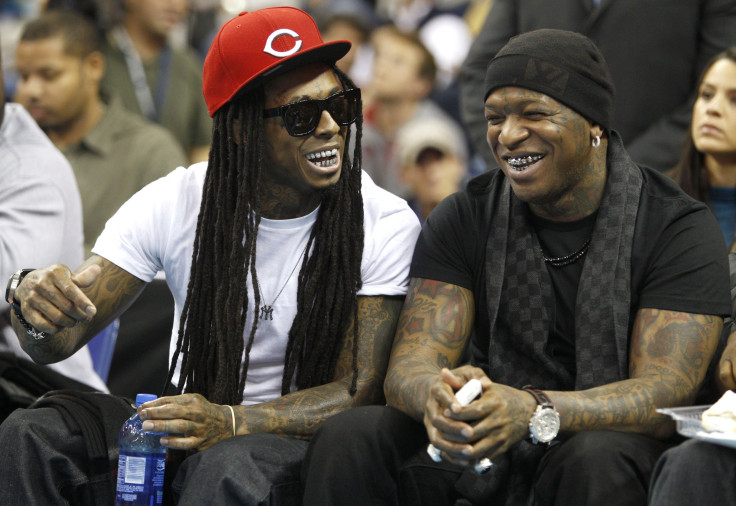 Lil Wayne's ongoing battle with Birdman, also known as Baby, may finally be coming to an end if J Prince has any say in it. The Rap-a-Lot Records CEO recently revealed he has a plan to get Birdman to give up the money he owes to Lil Wayne.
Speaking with TMZ, J Prince was asked whose side he would take in the feud, choosing Lil Wayne and calling his choice a "no-brainer." He added, "That's the little homie, and as I've stated a few times, publicly, we going to get to the bottom of that."
What J Prince is hoping to get to the bottom of is the unpaid royalties Weezy is owed from Cash Money Records. When asked how he would "settle the beef" between the two, J Prince said, "I'm going to make [Birdman] an offer he can't refuse."
J Prince's decision to side with Lil Wayne doesn't only have to do with him liking the rapper. In 2008, J Prince's son, Jas Prince, was the first to discover Drake and was responsible for introducing him to Lil Wayne, Birdman and Cash Money Records. According to Jas and J Prince, the two were never given the money they felt they deserved for discovering Drake and filed a lawsuit against Birdman in 2015. The parties later settled out of court.
J Prince has previously shown his support for Lil Wayne before vowing to get his money. "Where [Wayne] is weak, I am strong. He has gained an ally, and together we will get back all money owed to him and my son off the Drake albums," he told TMZ in 2016.
Aside from unpaid royalties, Lil Wayne's feud with Birdman and Cash Money Records dates back to 2014 when the rapper accused the label of holding back his yet-to-be released album, "Tha Carter V." In that time, Weezy has called out Baby in public a number of times.
© Copyright IBTimes 2023. All rights reserved.