Lil Wayne Slams Birdman And Cash Money Again, Hear His Diss
Just weeks after Cash Money Records founder Birdman said he would like to end his feud with Lil Wayne, Weezy is back with the disses. On Wednesday, during Drake's Summer Sixteen tour stop in Miami, Lil Wayne came on stage to perform "A Milli" but not before sending a shot at his record label.
"Ladies and gentlemen, read the man's shirt, read the man's shirt," Lil Wayne said, while pointing at Drake's shirt which read "revenge." As the audience reacted to Drake's shirt, Lil Wayne delivered a phrase that he's said in the past: "F--- Cash Money!"
It's the second time in a week that Lil Wayne has dissed the record label during a live show. On Aug. 28 at Lil Weezyana Fest 2016, Weezy had the same message for Birdman and the record label. "Before I get off this stage, I want to say three more important words," the rapper told the crowd. "F--- Cash Money."
During a recent appearance on ESPN's Cari Champion's "Be Honest" podcast, Birdman spoke about his relationship with Lil Wayne and said he would like to fix their relationship. "I'ma heal that. He's still my son. I don't like how a lot of this s--- went down, definitely don't like a lot of s--- he had said, but at the end of the day, I would never in my life say nothing negative about him."
In April, talks of a settlement in regards to Weezy's $51 million lawsuit against Birdman and Cash Money Records broke down. While Birdman would like the beef to end, it doesn't appear Lil Wayne has the same intentions. In December 2014, Lil Wayne tweeted, "I want off this label and nothing to do with these people but unfortunately it ain't that easy."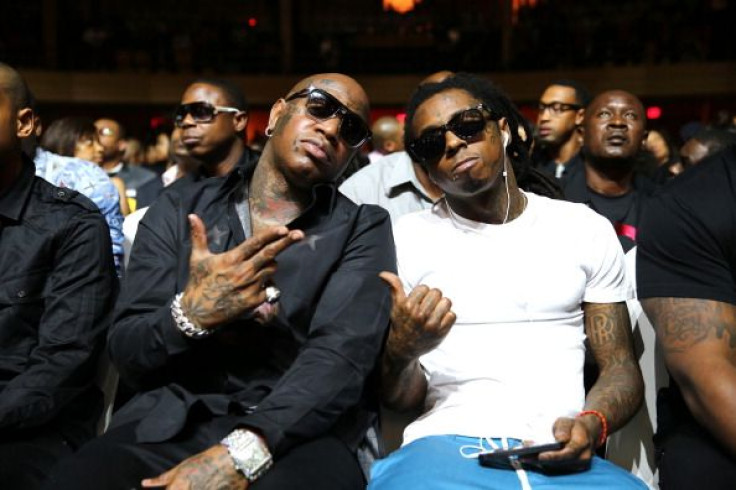 © Copyright IBTimes 2023. All rights reserved.